'Unexplained' Body Found On M20
21 February 2018, 07:18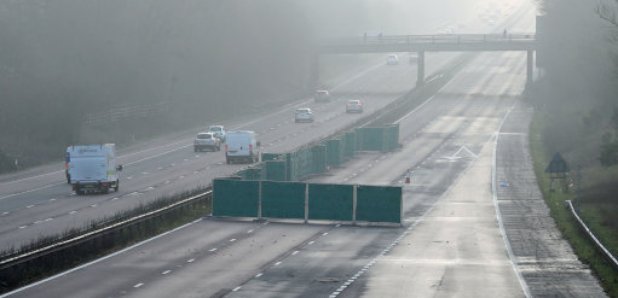 Part of the M20 will be closed until at least midday on Wednesday after police found a body on the road.
Serious crime detectives are now investigating after a body was found on the M20 in Kent.
Police are asking drivers to check for damage to their cars and dashcam footage after it was discovered near Ashford last night.
The London-bound carriageway is still expected to be closed for some time.
Detective Chief Inspector Richard Vickery said: "I would like to hear from motorists who have dashcam footage taken between 5.30pm and 6.30pm on Tuesday, 20 February of the M20 London-bound carriageway between junctions 10 and 9.
"I would also ask motorists who used the M20 after 6pm on Tuesday to contact us if they believe they experienced anything unusual whilst driving and check their cars for signs of a collision.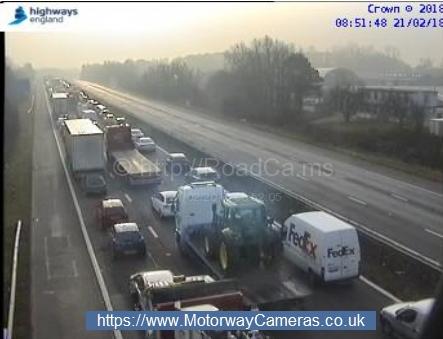 "We do not underestimate the impact that closing this stretch of the motorway has on people and I thank them for their patience. It is crucial that we ensure that all evidence is collected, as soon as the motorway is reopened the opportunity to collate potentially crucial information is lost.
"We are working tirelessly at the scene and I am hopeful a lane of the M20 will be re-opened later today."
Anyone who witnessed anything should call on 01622 798538 quoting reference 20-0913 or email sciu.td@kent.pnn.police.uk.
Two people were also hurt after a crash involving five cars and lorry on the coastbound M20 between junctions nine and 10 earlier.
The motorway provides a link to the Channel Tunnel and ports of Dover.
P&O Ferries tweeted to warn drivers to use an alternative route.
Anyone with information should call the Kent Police serious collision investigation unit on 01622 798538 quoting 20-0913.