Burglar jailed for attacking prison officer
7 January 2017, 10:27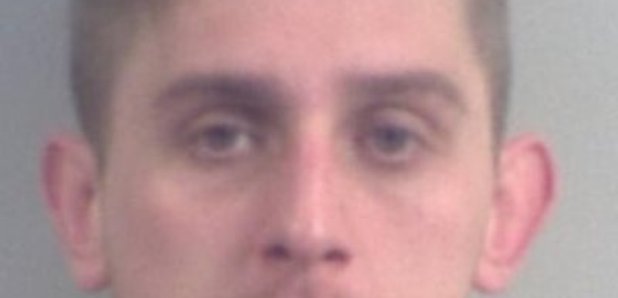 A burglar who attacked a prison officer in Maidstone, breaking her pelvis, has been jailed.
Frank Ball, 29, of Perry Hill, Cliffe, was being escorted from the magistrates court to a waiting prison van.
The court heard how Ball had appeared at Medway Magistrates' Court on Tuesday 2 May 2016 in connection with two theft offences in Gravesend.
He was remanded in custody, however, as he was being transferred to a prison van Ball assaulted a female prison guard, before escaping.
Six days later Ball, along with Sarah Carroll, 37, forced his way into a house in Valley Drive, Gravesend.
Inside the house was a woman, her male friend and two young children.
Ball threatened them with a knife and demanded money. He also made threats to hurt the young children.
Investigating officer, Detective Constable Glenn Blanchard of Kent Police said: "Ball carried out a violent and sustained assault on the prison guard in order to escape custody and did not care about the injuries he was inflicting on an innocent person who was just doing their job.
"He went on to carry out another nasty offence where he left young children frightened and upset and I'm pleased he has been given a lengthy sentence reflecting the seriousness of his offences.'
Ball pleaded guilty to grievous bodily harm, two charges of theft, one charge of escaping lawful custody and one charge of aggravated burglary.
He was sentenced to 10 years and 4 months, three years of which will be served on licence.