Bus Tour For Kent's Olympic Golden Girl
16 March 2018, 09:14 | Updated: 16 March 2018, 09:17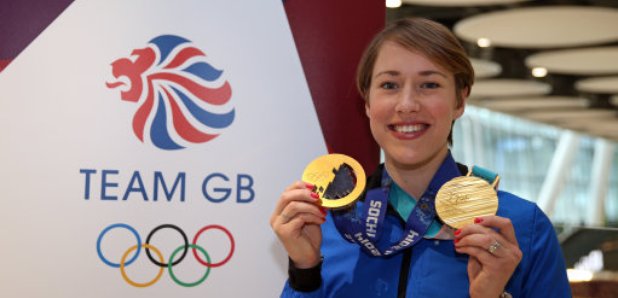 Olympic champion Lizzy Yarnold will get an open-top bus tour through Kent.
The Skeleton champion retained her gold medal at the Winter Olympics in Pyongyang, last month.
Lizzy, who grew up in West Kingsdown and went to St Michael's prep school in Otford, was the only Brit at this year's games to clinch a gold medal.
She said: "It still hasn't really sunk in that I am now a double Olympic champion!
"The last four years has been tough and at times I wasn't sure if I would be able to defend my title, but it just shows you if you dream big and work hard then who knows what you can achieve.
" I can't wait to come and visit and show as many young people as possible my two Olympic Gold Medals - dreams can come true!"
The parade between Sevenoaks and West Kingsdown will tkae place on Wednesday, April 18th, with more details to be confirmed soon.
You can find out more here.