Canterbury Attack Leaves Man Blind In One Eye
18 October 2018, 17:29 | Updated: 18 October 2018, 17:30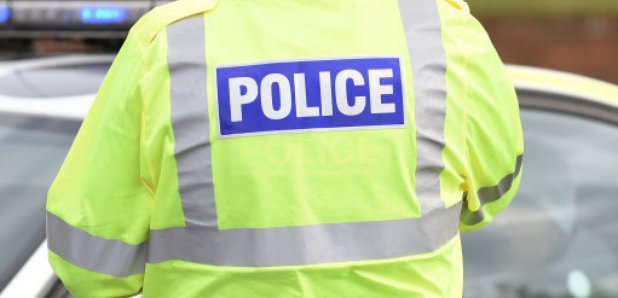 Two men assaulted the victim in the city centre, punching, kicking and dragging him along the floor in the attack in August.
29 year old Darren Allen, and 22 year old Alex Watson, were arrested by Kent Police officers in Canterbury city centre on Wednesday 8 August.
The victim, a man in his 40s, had been drinking with Allen and Watson during the day on Tuesday 7 August when, at around 11.30pm, he was punched in the face by Allen causing an eye injury.
He was also kicked by Watson and then dragged along the floor.
A short while later, Allen and Watson, launched a second attack on their victim.
This time the pair kicked and punched him until he fell to the ground.
They continued their assault before walking away and leaving the man screaming in pain, unable to see and with bruised ribs.
A member of the public helped the victim who was walking in the direction of Military Road.
An ambulance was called and he was taken to hospital with life-changing injuries.
Allen and Watson, who were identified and arrested near to the scene, later pleaded guilty to the charges of assault and grievous bodily harm.
Allen was sentenced to eight years and eight months in prison at Canterbury Crown Court on Monday 15 October 2018.
Watson was given an eight-year sentence.
They will both serve an extra two years on licence upon their release.
Investigating officer Detective Constable Peter Emanuel said:
"The sentences reflect the severity of this unprovoked attack, which has left the victim with life-changing injuries.
"It is not known whether he'll ever regain his sight in that eye.
"There is no justification for violence and these two men have shown themselves to be very aggressive individuals.
"We hope this result reassures the public that we will continue to do everything we can at Kent Police to ensure perpetrators like these are investigated and convicted for their violent crimes."