Chatham Man Becomes A Beefeater
16 August 2017, 12:37 | Updated: 16 August 2017, 12:39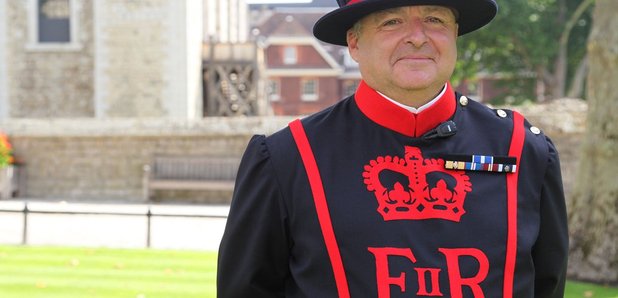 A man from Chatham has become the newest Beefeater at the Tower of London.
Gary Burridge is taking on the role at the historic attraction after 32 years service in the Royal Navy.
Over the next few months, he will learn word-for-word the Story - the script of the famous Yeoman Warder Tour - before being allowed to lead a tour himself. He will also become familiar with each of the 21 separate duties that the Yeoman Warders conduct each and every day.
Yeoman Warder Burridge said: "Becoming a Yeoman Warder is a dream come true, I still have to pinch myself! I feel incredibly privileged and honoured to wear the uniform as a Member of the Queen's Bodyguard.
"Entering the Tower of London is like stepping into another world – there's nothing quite like it. I am very proud to be part of the unique traditions and excited by the challenge of sharing over 900 years of history with visitors."

The Yeoman Warders are descended from the ancient band of warders who guarded the gates and royal prisoners, early in the Tower's history. Modern Yeoman Warders are still Extraordinary Members of the Queen's Bodyguard.
They are all former warrant officers from Her Majesty's Forces with an honourable service record of at least 22 years. Today they combine their traditional ceremonial role with a love of history to make the past come to life for visitors.