Children Arrested After Margate Fire
24 September 2018, 15:55 | Updated: 24 September 2018, 15:58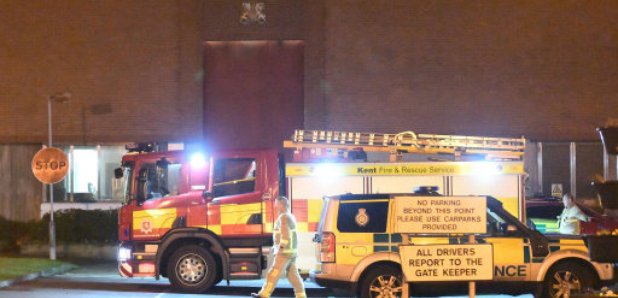 Two 12 year old girls, a 12 year old boy and a 13 year old girl have been arrested over a large fire at a warehouse in Margate.
Kent Police officers were called to the scene in Nash Road at 6.55am on Saturday 15 September to support Kent Fire and Rescue Service (KFRS).
Yesterday, (Sunday 23 September) a boy and two girls, all aged 12 from Margate, and a 13-year-old girl from Margate were arrested on suspicion of arson.
They have subsequently been released pending further investigation.
Kent Police say they have continued to liaise with KFRS and other agencies since the incident to establish the cause, and enquiries are ongoing.
Meanwhile, Kent Fire and Rescue Service remains at the scene of the warehouse fire in Westwood.
Around 35 firefighters are working to contain the fire, drag the rubbish out of the fire zone, damp it down, turn it over and check for hot spots.
Due to the size of the warehouse and its content the fire service is set to be working on the site for some time to come.
Firefighters will be working closely with a demolition company throughout today (23 September) to open up the building, so that fire crews can safely access more of its contents.
This is expected to lead to an increased level of smoke in the area, and more visible flames throughout today.
People living and working nearby are advised to stay indoors, where possible, and to keep their windows and doors closed as a precaution.