Chip Pan Causes Fire in Gillingham
9 October 2018, 06:00 | Updated: 9 October 2018, 11:00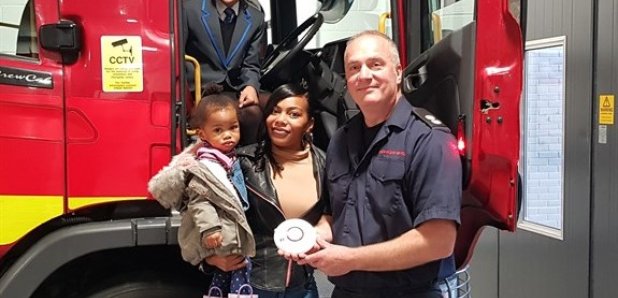 A Gillingham mum's vowed to ditch her chip pan after a fire broke out in the kitchen of her Gillingham flat.
30-year-old Mikayla Tenyue and her two daughters, 11 and 2, had just finished their tea-time snack at their first-floor flat when they noticed smoke coming from the kitchen.
When Mikayla heard the smoke alarms she went in to the kitchen.
A pan of oil she had been cooking chips in was alight.
Mikayla said,
"I quickly grabbed a fire blanket, which I have never had to use before, and tried to contain the fire.
"I then got the kids and quickly left the flat, and went down to the flat below to alert my neighbours, and got them out too, as I was worried that the fire might spread."
After calling 999, the two families stayed outside of the property until the fire crews arrived.
Two fire engines attended and fire crews entered the flat to ensure the fire was fully estinguished.
Mikayla added:
"It was the first time, and certainly the last, that I will ever cook chips this way."
Rochester station leader, Paul Nash, said:
"Fortunately, there was very little damage caused by the fire, and only light smoke logging.
We did advise the occupant that she was extremely lucky not to have got injured while trying to put out the fire herself, however I commend her swift actions in getting herself and her family out safety and staying out, as well as alerting the neighbours.
The family were invited this week to the fire station to be reunited with the crew.
Speaking of her visit Mikayla said:
"My girls loved it at the fire station and my eldest is really encouraging me now to consider a career in firefighting."
Kent Fire and Rescue Service says they have started to see a slight increase in the number of kitchen fires in recent weeks in the Gillinham area.
Crews attended a fire in another home in Balmoral Road in Gillingham on 22 September, thought to have started accidently after cooking had been left unattended on the hob.
A further kitchen fire broke out at a flat Britton Street, Gillingham on October 3rd, also caused by unattended cooking.