Clampdown On Illegally Parked Lorries
26 October 2017, 12:46 | Updated: 26 October 2017, 12:48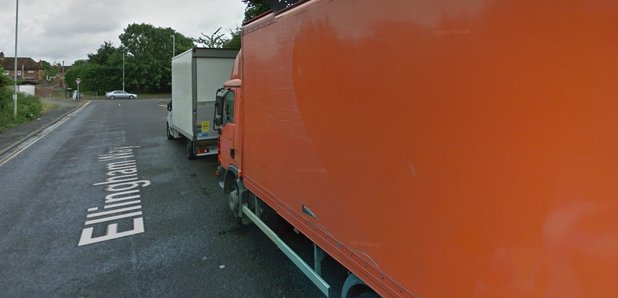 Government transport officials are to trial a 'clamp first'policy to discourage "foreign" lorry drivers from parking illegally near the Eurotunnel in Kent.
Transport Minister John Hayes made the pledge after noting the difficulties in collecting fines from people who then leave the UK during a parliamentary debate on Operation Stack.
The Highways England scheme is implemented on a stretch of the M20 if there is an urgent need to halt freight to the continent. Reasons could include anything from industrial action to bad weather.
Mr Hayes told the Westminster Hall debate: "Around 88% of traffic going through the tunnel is foreign, it seems to me not unreasonable to assume, as the Road Haulage Association have told me, that the vast majority of those illegally parking are too.
"Trying to collect collect fines from people who are going off to far off places is not straight forward and so we are going to trial the clamp first policy."
Damian Collins, MP for Folkestone and Hythe, said Operation Stack caused "major congestion and disruption" to his constituents and called on the Government to make good on their commitment to build a lorry park near the M20.
Moves to build the facility have been delayed after a judicial review was ordered into the Government's plan to purchase Westenhanger Castle and a number of homes to make room for the park.
Mr Collins said: "Operation Stack holds over 4,000 vehicles when fully implemented and it can take up to five days for the management of traffic to return to its normal state.
"It came to a particular head in 2015 where we saw Operation Stack implemented for 31 days, most of it implemented in the period of June and July, that caused major disruptions, major loss of revenue for businesses and made life intolerable for many, many people in the county.
"The people of Kent should never again have to experience what they lived through that summer.
He added: "I would like the minister to recommit today that the Government intends to deliver the lorry park at pace, to contest the judicial review with a view of winning it and that the lorry park is operational.
"I believe that as the Government prepares for Britain's exit of the European Union the investment in this sort of robust infrastructure is more important that ever."
Mr Hayes said that he would meet with Mr Collins to discuss his concerns further.