Cold Weather Alert Increased
7 December 2017, 12:37 | Updated: 7 December 2017, 12:40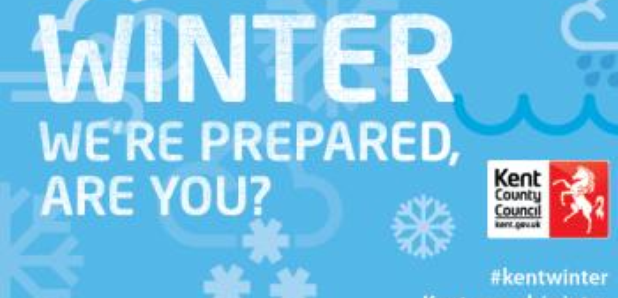 A cold weather alert issued for Kent last week has been increased to its second highest level due to severe weather forecast for the South East in coming days.
The alert triggers actions in the NHS, public health, social care and other community organisations, to support vulnerable people who have health, housing or economic circumstances that increase their risk of harm.
Regional Risk Assessments report a 90% probability of severe cold weather in Southeast England between today (Thursday 7 December) and Tuesday. This follows Met Office forecasts of cold temperatures day and night with significant wind chill. Some snow showers are possible.
With the cold weather alert, it is important that people are making sure they are following basic, common sense advice to help keep themselves warm and well.
Peter Oakford, KCC Cabinet Member for Public Health, said: "It is vital that during this prolonged period of severe weather, people act to keep themselves and their home warm – even if this is just by heating the bedroom and living room.
"We're also urging people to assist their local community – is there someone you can help by bringing in groceries? Every year, cold weather leads to extra deaths and taking measures to stay warm and work with others, can make a life-changing difference."
People are also being urged not to go to A&E or call 999 unless it's an emergency. If you are in any doubt, NHS111 can help you get the right treatment.