Kent: Couple Jailed Over Cannabis Factories
A husband and wife who fled to Spain after Kent Police uncovered their multi-million pound cannabis production empire have been sentenced to a total of more than 8-years.
Darren and Debra Wright, formerly of Canterbury Road, Herne Bay were tracked down on the Costa Del Sol and extradited back to the UK to face charges earlier this year.
They both admitted the part in the production of cannabis. Darren Wright, 47, was sentenced to five years, 8 months. His 48-year-old wife was jailed for 3 years.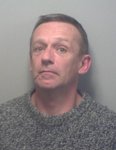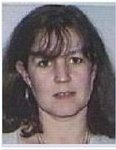 The Wrights were involved in the organisation of many cannabis growing sites going back to 2008. Amongst the discoveries were hydroponic factories in Lodge Wood Road, Ashford, a farm in Wootton, a unit in Coombe Valley Road, Dover and a unit at the Joseph Wilson Industrial Estate, Whitstable.
A further two growing sites were found in Canterbury Road and Mortimer Street, Herne Bay in 2012. Potential income from the factories exceeded £4m

Heading the investigation were Detective Constable David Godden and Detective Constable Donna Hopper.
DC Hopper said: "It is estimated that the potential income from these factories was within the region of £4m with some of the factories containing around 2,000 plants. It was a sophisticated set up managed by Vietnamese illegal immigrants who had to live in cramped and dangerous conditions.

"Evidence of the Wright's involvement came as a result of extensive enquiries following the discovery of a number of individual factories. We were able to link the factories to a John Read who was imprisoned for 10-years in 2011 for three of those finds.

"With the discovery of two more cannabis houses in Herne Bay in 2012 the net tightened on the Wright's and they fled to Spain. It transpired they owned property there and by working with the Spanish Police we were able to locate them and extradite them back to the UK.

"Our message is simple; we will relentlessly pursue those who try to evade justice - there is no escape. We work closely with forces in other countries and will leave no stone unturned to ensure that those responsible for criminal activity are held to account."

The Wright's admissions bring the total number of persons convicted of being involved in this operation to 13.