Customs Checkpoints For All Rail Freight Terminals?
8 August 2018, 05:54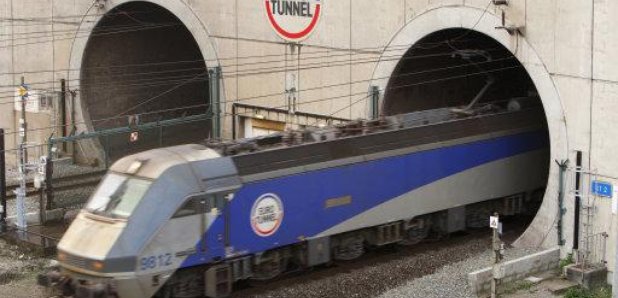 Customs checkpoints should be established at rail freight terminals across Britain to avoid congestion in Kent after Brexit, according to a new report.
There could be "significant disruption and delays" if only a single checkpoint near the entrance to the Channel Tunnel is used, industry body the Rail Delivery Group (RDG) warned.
Public and private sector funds should be used to install customs facilities at existing freight terminals across the country, under the proposals.
This would ensure imports "reach their destination without delay", the RDG claimed.
A recent survey of 835 exporting or importing businesses by the British Chambers of Commerce and the Port of Dover found that 29% believe the impact of delays at ports would affect them, while one in three said they were unprepared for new customs arrangements.
In the first three months of this year, international rail freight across the channel was up by 23% on the same period last year.
RDG chief executive Paul Plummer said: "Our proposals to create customs facilities at freight terminals support and complement the work ongoing in Government for customs controls post-Brexit and will prevent unnecessary congestion on the railway and clear the way for smooth trade with our partners in Europe."
Hans-Georg Werner, chief executive of rail freight firm DB Cargo UK, added: "Every day our trains move tonnes of produce, goods and materials which keep the shops full and businesses moving.
"We will work with Government to find a solution which is financially sustainable and underpin the future of £1.7 billion benefits of rail freight for Britain, providing opportunities for business across the country after we leave the European Union."