Damage Caused To Woods by Ghost Hunters
3 October 2017, 12:33 | Updated: 3 October 2017, 12:34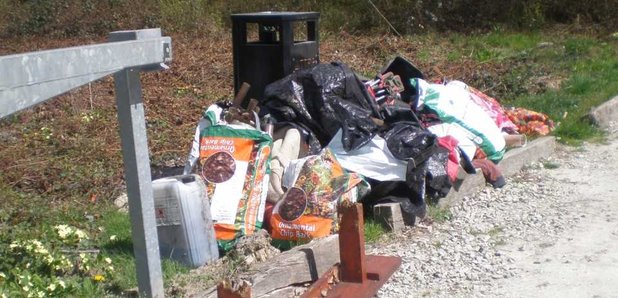 The Woodland Trust says it had to pay out nearly £50,000 in security and clean-up costs at woods near Ashford over the last three years because of ghost hunters and vandals.
Dering Wood in Pluckley has developed a reputation as one of Britain's most haunted hotspots due to strange noises and screams heard in the night.
Site manager Clive Steward said: "Dering has always attracted ghost hunters due to the noises that come out of the woods but the screams they hear are nothing more than amorous foxes.
"The damage being caused by these overnight visits is unsustainable. We have to employ security guards to evict people from the wood after dark and then we have to break up camps and deal with the damage caused by fires or vandalism.
"As a charity we rely on donations from people as passionate about trees and conservation as us. We shouldn't have to dig into our much–needed funds to patrol the woods and clear up the mess left behind by irresponsible visitors.
"We want people to enjoy the woods, but to consider other users and treat the site with the care it deserves."
Night-time activity is also a risk to the varied wildlife in the woods.
Mr Steward added:
"Dormice, bats and badgers are all nocturnal animals which live at Dering. All have European Protected status, and all are at risk of being disturbed. We want to drive out the anti-social behaviour, not our wildlife."
Dering Wood is an ancient, semi-natural woodland. It harbours an amazing array of plants as well as wonderful wildlife, such as nightingales, dormice and many species of butterfly – but no ghosts.