Disruption For Commuters in Part of Kent
10 January 2017, 11:10 | Updated: 10 January 2017, 11:12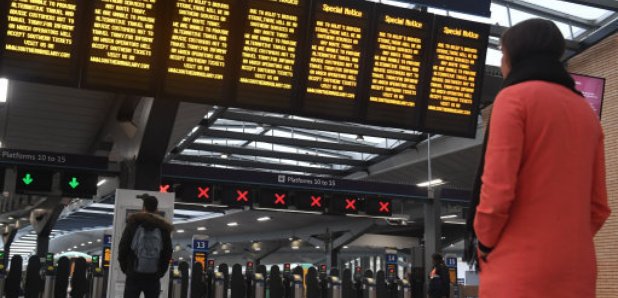 Union leaders say a fresh strike by drivers on Southern Rail is being "solidly supported".
Virtually no Southern services are running on the network as a result of the walkout by members of the Aslef union in a dispute over driver-only trains.
Southern said it ran a handful of trains from Brighton to London early in the morning, driven by driver/managers, and planned to operate eight trains in each direction in the morning and during peak hours between Caterham and the capital.
These trains are driver-only operated. But the company normally operates more than 2,200 trains a day, carrying 300,000 passengers.
Buses and coaches were laid on but hundreds of thousands of people could not get to work.
Drivers are due to strike again tomorrow (Wednesday) and then again on Friday, with three more days of action planned for later in the month.