Disruption On Trains Over Bank Holiday
25 August 2017, 11:06 | Updated: 25 August 2017, 11:08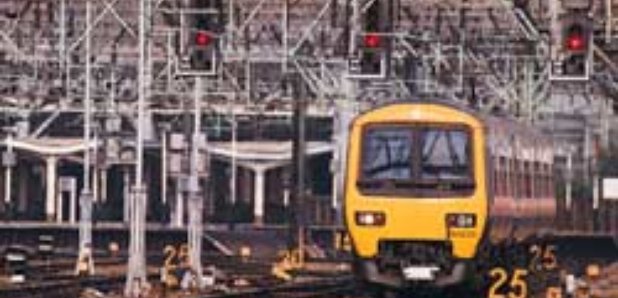 Passengers in Kent are being warned about major disruption on trains into London because track and signalling work will take place over the August 2017 Bank Holiday weekend and the four working days after.
Between Saturday, 26 August and Saturday, 2 September, there will be no Southeastern services to or from London Bridge, Waterloo East and Charing Cross while Network Rail continues to rebuild London Bridge station and the surrounding railway, as part of the Thameslink Programme.
On Saturday 26 and Sunday 27 August there will be no Southeastern trains at Cannon Street and Blackfriars and fewer Southern services to London Bridge . There are other changes and closures over the bank holiday weekend that may affect passengers.
Over the next eight days, tracks that carry trains to and from Charing Cross will be dug up and moved into their final layout, through the Bermondsey Dive Under. They will then be connected to the new signalling and control systems.
This will mean that from January 2018, Southeastern and Southern services will be able to 'dive under' the new Thameslink lines, increasingly reliability and reducing delays for passengers.
Simon Blanchflower, Network Rail's Thameslink Programme director, said: "I would like to thank passengers for their patience while we continue to rebuild the UK's fourth busiest station and upgrade the railway to make it fit for the 21st Century.
"I strongly advise passengers to plan their journeys ahead and check before they travel as we build a better, more reliable railway with greater capacity for the millions of passengers that use it each year."
Ellie Burrows, Southeastern's Train Services director, said: "The closures mean we are unable to run our normal service and it will mean considerable disruption for our passengers, particularly for those four working days.
"We are doing everything we can to provide alternative journey options, and we'll be running longer trains where possible. But with the three major London stations closed there will be fewer services, queues are to be expected and trains that do run will be very busy."
Throughout the August bank holiday and the four working days after, there will be fewer trains into London. Those that do run will be much busier than usual and will be diverted to other stations, including Victoria, Blackfriars, Cannon Street and London Waterloo International. Queuing systems will be in place in some stations and passengers should leave more time for their journey.