Dog re-united with owner after 3 years
27 November 2018, 11:02 | Updated: 27 November 2018, 11:23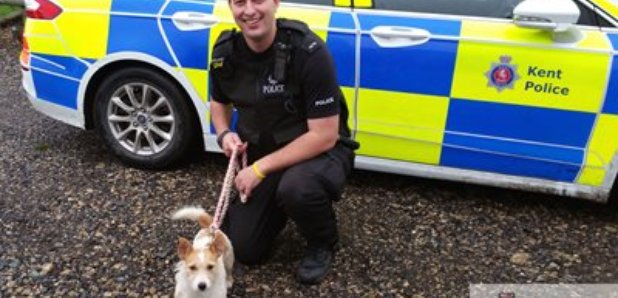 Police found Peaches around 50 miles away from where she went missing during a country walk in Kent.
Kent Police officers have re-united a dog with its owners three and a half years after it was reported stolen from Eastchurch in April 2015.

Peaches, a five-year-old Jack Russell went missing while walking in farm land.

She was returned to her owners on Sunday 25 November 2018 after Kent Police received a report she had been located in St Leonards-on-Sea.
When Peaches was reported missing a man is reported to have called her owner's demanding money in exchange for her safe return.

Officers conducted numerous enquiries to attempt to locate the dog, including checking for CCTV and speaking with other police forces that had received reports of similar offences.

Her owners also put out a series of posters in the local area as part of an appeal for information.
Despite their best efforts Peaches could not be located and the report had to be filed, pending further information coming to light.

Further information came to light on 25 October 2018, when her owner received a notification advising her someone had attempted to re-register her stolen dog.
Pictured: Peaches with PC Nathan Southern

Officers assessed the circumstances and established that Peaches was living at an address in St Leonards-on-Sea.

The Rural Task Force then arranged for Peaches to be collected and returned her to rightful owners on Sunday 25 November.

No arrests have been made in connection to this case and officers are conducting ongoing enquiries to establish the full circumstances.