Dover Castle Among UK's Spookiest Places
17 October 2017, 12:37 | Updated: 17 October 2017, 12:52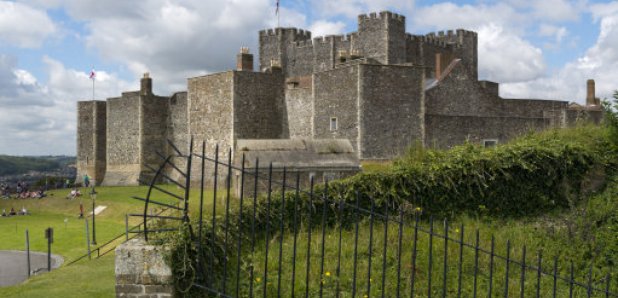 Dover Castle has been named as one of the spookiest places in the UK.
It was placed seventh on a list compiled by English Heritage of its most haunted sites after a survey of 1,800 of its staff who work across the organisations 400 castles, abbeys and historic houses.
Two staff members have reported seeing the lower half of a man's body in the doorway to the King's chamber in Great Tower.
Another staff member saw the figure of a Cavalier while cleaning the basement. And another has seen the figure of a woman in a red dress on the stairs and along the mural gallery.
Bolsover Castle in Derbyshire was voted the spookiest English Hertitage site in the poll. It was built on an ancient burial ground, and have staff have reported mysterious footsteps, cold sensations and a little boy seen holding visitors' hands without them realising.
Spooky events at the former home of William Cavendish also include muffled voices, slamming doors and being pushed, while security guards have seen unexplained lights and one woman heard a scream as she was locking up only to find no one there when she returned.
Lucy Hutchings, regional director at English Heritage, said: "Our sites are soaked in history and from bloody battles to dark deeds, not all of their stories are sweetness and light.
"Our castles and palaces, especially on these Halloween nights, can be eerie places and some of our team have seen and heard things they can't easily explain.
"With Halloween fast approaching, who better then to decide which site is the spookiest of them all than those people who are there from dawn to dusk, who know the sites' history and its ghostly legends inside out?"