Drink/Drug Drive Campaign
6 June 2017, 11:25 | Updated: 6 June 2017, 11:27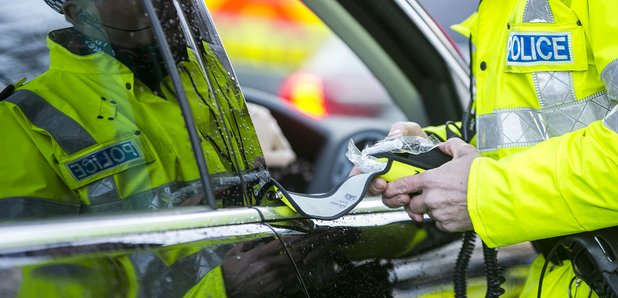 Kent police are warning motorists of the dangers of driving under the influence of drink or drugs.
It comes as a month long campaign is launched with the aim of reducing the number of injuries and deaths on our roads.
Police say they will be taking an intelligence led approach to target those who recklessly drink and drug drive.
A number of road checks will take place at all times of the day across the county and officers will focus of high risk locations up until the end of the campaign on Friday 30 June.

Chief Inspector Peter Steenhuis from Kent Police's Roads Policing Unit said: "Drivers should never get behind the wheel if they have had alcohol or are under the influence of controlled drugs as they significantly increase the chances of harming themselves and others.

"As police officers we have to go to collisions where people have been killed or seriously injured, and all too often it becomes apparent that alcohol or drugs is a major factor in the incident.

"Our message is simple, if you are going to have an alcoholic drink on a night out then plan another way of getting home and play your part in making the roads in Kent safer.

"If you suspect someone is driving while unfit to do so, please report it immediately to your local police on 101 or 999 if they are posing imminent danger. Alternatively you can phone anonymously to Crimestoppers on 0800 555 111."