Drug Dealer Found With Loaded Revolver
16 October 2018, 18:12 | Updated: 16 October 2018, 18:19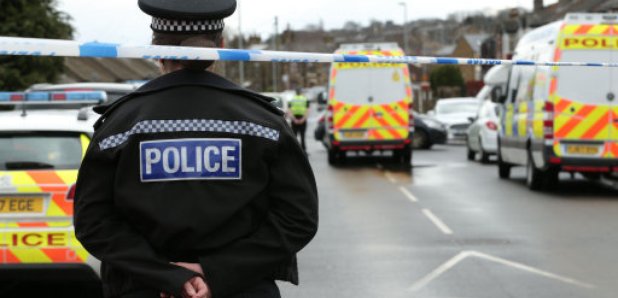 A drug dealer, who'd been identified as a high level offender across Kent, who was found with a loaded revolver, has been sentenced to eight years in prison.
The firearm was located above a wardrobe in Irasto Yoxall's London flat, which was visited by Kent Police in April 2017.
Police intelligence had identified him as a high level offender across Kent and London.
The 32-year-old, formerly of Turin Street in Bethnal Green, pleaded guilty to possession of a firearm, possession of ammunition without a certificate and possessing heroin with intent to supply.
He was sentenced at Maidstone Crown Court on Friday 12 October.
The court heard that Yoxall was arrested at his home after Kent Police officers went to the property.
A search took place and the illegal firearm was found hidden in a cupboard above his wardrobe, wrapped in a cloth.
Officers also uncovered a solid lump of heroin hidden under a boiler, alongside 73 deal bags containing crack cocaine and 40 wraps of heroin.
The combined street value of the drugs was estimated to be in excess of £3,500.
Detective Inspector James Derham, the senior investigating officer for the case, said:
'The items found in Yoxall's property prove him to be a dangerous and organised offender who seeks to profit from the misery of drug abuse.
'Had our officers not acted when they did, I have little doubt that the firearms would have been used in criminality, possibly endangering the lives of innocent members of the public.
'In addition to this, a large quantity of class A drugs were found pre-packaged and ready to be supplied on the streets; a quick profit for an offender like Yoxall who has no regard for the consequences it would have on the users and their families.
'This case sends out a very clear message - if you are involved in criminality in Kent, Kent Police has the resources and the ability bring you to justice irrespective of where you live.'