Eight cut off by tide near Broadstairs
1 July 2018, 06:20 | Updated: 1 July 2018, 07:06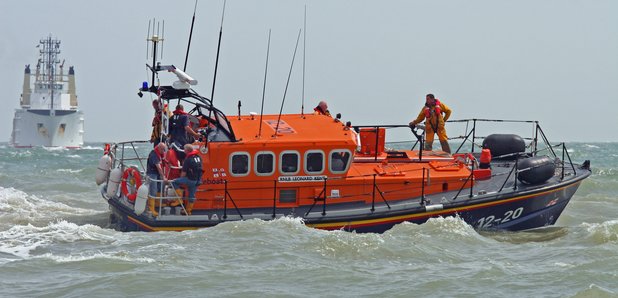 Eight people have been rescued after being cut off by the tide near Broadstairs.
Margate RNLI were called to Joss Bay Saturday afternoon to reports of a stranded group between Stone Bay and Joss Bay beneath North Foreland lighthouse.
The lifeboat crew requested the assistance of Ramsgate's RNLI inshore lifeboat and remained on scene until it arrived.
The people were able to make their own way back to the clifftop via a stairway to be met by Margate Coastguard Rescue Team. Both lifeboats then returned to station.
Peter Barker, Deputy Launching Authority, Margate Lifeboat said: "We are seeing an increase in the number of people getting cut off by the tide at the time of high spring tides around early afternoon.
"Margate and Ramsgate RNLI publish tide times on their Facebook page prior to each weekend and we urge people to check these, alternatively check with their local RNLI Lifeguard team.
"Mobile phones will not always work at the bottom of cliffs and there is a very real element of danger if unable to attract attention."