Extra police in Tunbridge Wells
7 December 2018, 11:25 | Updated: 7 December 2018, 11:29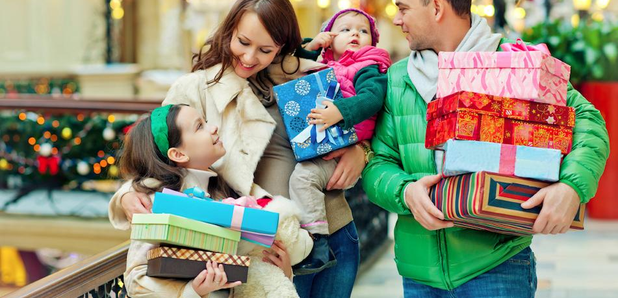 There's going to be a boost to visible patrols in Tunbridge Wells over the Christmas period
Visitors to Tunbridge Wells may see an increase in visible patrols in the run up to Christmas as part of an operation aimed at boosting town centre safety and deterring would-be thieves.

During the festive period offences such as shoplifting, burglary and drink driving typically increase.
To tackle this, officers will be patrolling a number of locations, up until and after Christmas, including shopping areas, parks and busy locations close to bars and takeaways.
Sergeant Ian Loader said: 'We are reminding Christmas shoppers to be vigilant, because the festive season can provide rich pickings for opportunist thieves. We have officers patrolling the busiest areas of the town throughout December and they are continuing to work closely with business owners in order to reduce the risk of crime. However, the easiest way not to become a victim of theft is to make sure your bags, phones and other personal items are kept as secure as possible and never left unattended.'
For advice on how best to deter thieves, burglars and fraudsters, shoppers are invited to a series of crime prevention events which are being held in the town during December.

Alongside the Tunbridge Wells Safe Town Partnership, local PCSOs will be giving security advice and distributing purse chains which are used to secure purses inside handbags, as well as purse bells which the owner hears if it is moved.

Both help to deter criminals and are being given away free of charge.
Further advice will be available from partners including DAVSS (Domestic Abuse Volunteer Service.)

The events will be inside the Royal Victoria Place shopping centre, on 11, 13 and 16 December and in the Pantiles on Saturday 15 December.
Pubs, bars and taxis
Over the next few weeks, Kent Police will also be working closely with pubs and clubs to encourage people to drink responsibly, prevent antisocial behaviour and protect those who may be vulnerable.

Working alongside partner agencies including Tunbridge Wells Borough Council, this will include carrying out stop checks on taxis, to check vehicles are roadworthy and that drivers are fully licensed.

Sgt Loader added: 'Disorderly conduct through excessive drinking is often caused by a small number of people but it can have a big impact, often with serious and dangerous consequences. Drinking too much alcohol can also make you more vulnerable to being a victim of crime, as it reduces your inhibitions and awareness of danger.

'I would urge anyone going over the Christmas period to drink sensibly and walk away from confrontations. We will be working very closely with staff at bars, pubs and clubs and any violent or antisocial behaviour will not be tolerated.'