Faversham: Robbers Jailed
A trio of robbers have been jailed after holding a terrified child and his parents hostage in their own home, in a situation described by the judge as 'every family's worst nightmare'.

At Maidstone Crown Court today (23 October), Judge Jeremy Carey sentenced Nigel Jarman, 59, of The Square, Birchington, to four-and-a-half years in jail for his role in the robbery in Faversham earlier this year.

His co-defendants, Darren Edwards, 38, of Stratford, London, and Raymond Wallace 40, of Old School Gardens, Margate, were imprisoned for four years and four months, and five years, respectively.

The three men raided an address in Lion Field on 29 May in a case of mistaken identity.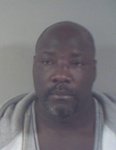 Wallace approached one of the victims, a 22 year old man, as he left the property at around 6.45pm, forcing him back into the building, where his partner was at home with their eight year old son and a friend of the family. Edwards also entered the property where he blocked the front door.

The victim threw his mobile phone to his partner and asked her to call the police but Wallace snatched the phone away from her before demanding to know where a stash of money and drugs was.

The frightened hostages tried to explain they had only moved into the property two weeks beforehand and that he had the wrong people, but Wallace insisted on patting the 22 year old man down, stealing £20 from him in the process.

Hysterical with fear, the little boy tried to run for the back door. Wallace grabbed him and dragged him back into the living room, locking the door and pocketing the keys.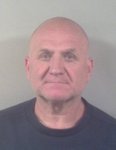 Their family friend, who had been upstairs, was forced downstairs by Edwards. The female victim - the mother of the eight year old - challenged the robbers, saying: 'My baby is crying. How dare you push your way into my house?'

Eventually, the frantic victims found their tenancy agreement, which showed their move-in date as only two weeks prior. Upon seeing this, the men finally left and were seen by their hostages to get into a black Audi and drive away.

After the attackers made their getaway, the family called Kent Police and, despite their ordeal, were able to give the robbers' licence plate number.

Officers raced to the scene and tracked the Audi, stopping it on the A28 towards Birchington shortly after 7pm. Inside were Wallace and Edwards, and their getaway driver, Jarman. Officers arrested and charged all three with robbery.

Wallace and Edwards, who were also charged with false imprisonment, pleaded guilty on 20 September. Jarman denied robbery but was found guilty by a jury at Maidstone Crown Court on 16 October; the day after his trial began.

Judge Carey praised the victims' courage in handing down his sentences.

Investigating officer, DC Richard Allingham of Kent Police, said: 'It is difficult to imagine the sheer panic the four victims must have experienced when they were trapped inside their new home and held hostage by two men demanding to be given cash and drugs.

'Not only were three adults left terrified and traumatised, a little boy was scared out of his wits and manhandled by Wallace during their awful ordeal.

'It is to their eternal credit that they managed to stay cool-headed enough to produce their tenancy agreement. They then were able to stay calm long enough to note down the registration number of the getaway car, which helped us make arrests within minutes of the robbers leaving the house.

'I would like to pay tribute to the victims for their bravery and courage in reliving what must have been a horrendous experience. Wallace, Edwards and Jarman are cowardly men who gave their victims little or no thought in their hunt for drugs and money.

'I welcome today's sentences and hope their time behind bars will give them time to reflect on their appalling actions.'