Finland's Baby Boxes Come To West Kent
2 August 2017, 12:30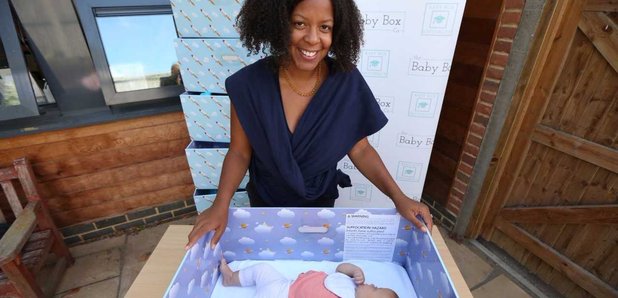 A tradition from Finland which has seen infant deaths dramatically reduced there is coming to Kent for the first time.
New mums across West Kent will now be able to apply for a free Baby Box to support safer sleeping for their new arrivals.
The box is made of durable cardboard, and comes with a firm foam mattress, waterproof mattress cover and fitted cotton sheet and doubles and is designed as a safe sleeping space for newborns, and a replacement for a traditional Moses basket or cot.
The Baby Box tradition, which originates from Finland, has been credited with reducing the infant mortality rate in the country from 65 infant deaths per 1,000 births in 1938 to 2.26 per 1,000 births in 2015. The UK has some of highest rates of infant mortality in Europe, ranking 22nd out of the 50 European countries with 4.19 deaths per 1,000 births*.

Jenny Cleary, Head of Midwifery and Women's Health said, "We welcome any initiative which promotes a safer environment for babies as well as knowledge and reassurance for new parents.

"Baby Box is an established and successful program which I am sure many of our local parents will be delighted to benefit from."

This initiative will cover Maidstone Hospital Birth Centre, Tunbridge Wells Maternity Unit and Crowborough Birth Unit, all of which are run by Maidstone and Tunbridge Wells NHS Trust.