Fire Destroys Disused Leisure Centre
23 August 2017, 12:29 | Updated: 24 August 2017, 12:47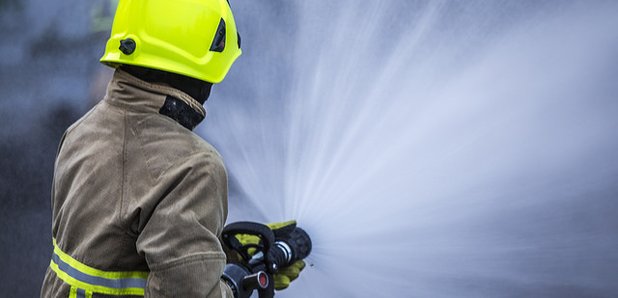 Police are appealing for witnesses to a fire which destroyed a disused leisure centre in Northfleet last night (Tuesday).
Police and firefighters were called to the derelict building in Nelson Road at 6.40pm.
Around 50 homes which back on to the centre were evacuated, with displaced residents moved to a nearby reception centre as a precaution. While other residents were asked to keep their doors and windows closed due to all the smoke.
A dog died after inhaling smoke from the fire, while two people suffered minor respiratory issues and one was taken hospital as a precaution.
The fire is being treated as suspicious and police are investigating how it started.

Anyone who witnessed the fire or has information about how it started is asked to contact Kent Police on 01474 366149 quoting reference number 22-1214.
Alternatively contact Kent Crimestoppers anonymously on 0800 555111.