Firefighters' Plea Over Parking
22 September 2017, 12:37 | Updated: 22 September 2017, 12:40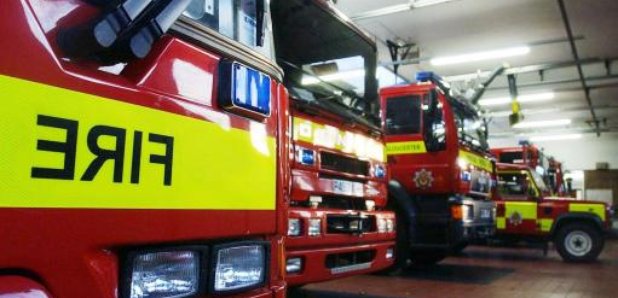 Firefighters in Ashford are reminding drivers to always leave enough space for a fire engine to get past when they park.
It's after a crew couldn't drive down part of Cudworth Road in the town early this morning to reach a summer house fire because vehicles were parked either side and there wasn't enough room.
Ashford Crew Manager, Andy Harris explained what happened: "We had to keep sounding the siren to alert residents and, fortunately we still managed to reach the house within eight minutes.
"But in an emergency, every second counts and a delay preventing our crews from reaching someone in danger could make all the difference."
Once at the property, fire crews used a hose reel to extinguish the blaze, which severely damaged a summer house in the back garden. Firefighters left the scene around 5am.
Andy added: "We appreciate that parking can be tight and that people like to park as close as possible to their homes, but a fire engine needs a gap of at least 3.1m (10ft) to get through – please keep that in mind when you're parking. It could be your house we're trying to reach."