First Case Of Measles In Kent Since 2016
10 April 2018, 06:25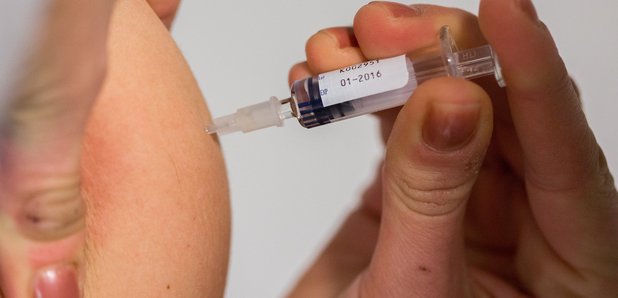 A warning's been issued after the first confirmed case of measles in Kent since 2016.
Public Health say the source of the infection is unknown.
The highly contagious disease can be particularly dangerous to children.
It said: "You may be aware that there have been recent outbreaks of measles in Surrey, Liverpool, Leeds and the West Midlands.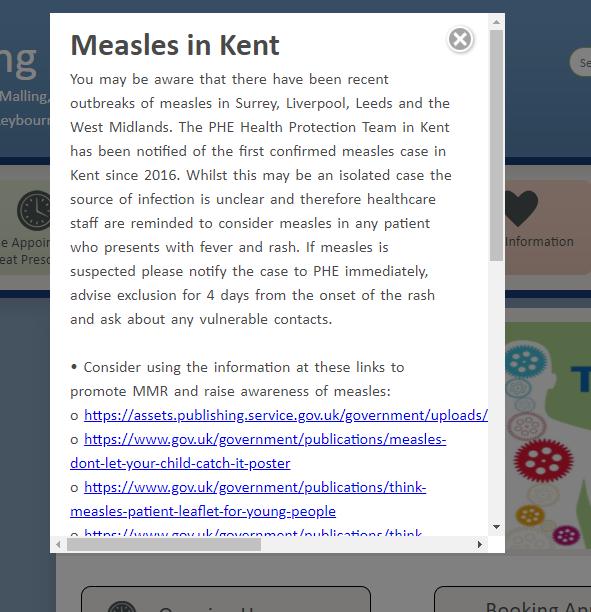 "The PHE Health Protection Team in Kent has been notified of the first confirmed measles case in Kent since 2016.
"Whilst this may be an isolated case the source of infection is unclear and therefore healthcare staff are reminded to consider measles in any patient who presents with fever and rash.
"If measles is suspected please notify the case to PHE immediately, advise exclusion for four days from the onset of the rash and ask about any vulnerable contacts."
Clinical signs and symptoms of measles include:
• High fever, typically increases during the phase between the appearance of initial symptoms and the full development of a rash or fever and peaks around 390C
• Coryzal symptoms (cough, cold, or runny nose)
• Red and watery eyes or conjunctivitis
• Koplik spots (small red spots with bluish-white centre) on buccal mucosa may appear around the time of the rash, sometimes one day before, and last for 2-3 days after the rash appears.
Later symptoms:
• Characteristic red/brown blotchy maculopapular (non-vesicular) rash (appears 3-4 days after initial symptom onset). The typical rash is non-itchy, starts on the face and upper neck behind the ears, then spreads across the trunk and limbs eventually reaching the hands and feet.