Gagging Order For Kent Rail Expert
14 September 2017, 06:55 | Updated: 14 September 2017, 06:57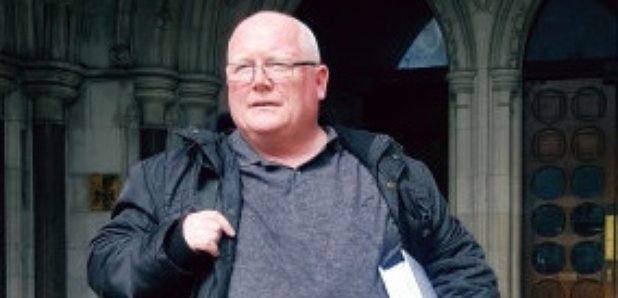 An ex-rail safety training expert who says he was "driven out" of his job after turning whistleblower has been made the subject of a High Court gagging order.
A judge in London granted an interim injunction against Gary Pryke, 55, at the request of his former employer, London & South Eastern Railway Ltd.
Mr Pryke, from Ramsgate, is facing a civil action brought by the company, more commonly known by its trading name of Southeastern, for breaching confidentiality clauses in a settlement contract he signed with rail bosses prohibiting him making "derogatory" remarks about the company.
Mr Pryke says he is a whistleblower and cannot legally be prevented from speaking out on rail safety issues.
He told the court that he was "bullied" into taking redundancy in March this year because of his whistleblowing activities.
Now unemployed, he said he was forced out after 20 years of unblemished service on the railway, during which he won a number of awards for his safety work.
Among other things, the court order requires him - pending the full trial of the breach of contract case - to hand over any CCTV images he possesses of an incident at Broadstairs station, Kent, in 2016, in which an elderly person slipped and fell between the train and the platform as he went to get off.
Mr Pryke told the court the footage, which he posted on Facebook in July, showed the dangers of driver-only operated trains. The claim is disputed by the company, which contends that, in context, it shows the opposite.
Mr Pryke told Mr Justice Morris that, although he initially put the images on his Facebook page, he had already complied with the rail company's request to delete and destroy all the electronic CCTV footage in his possession.
The judge ruled that it was "appropriate" to grant an interim injunction but stressed that he was not expressing any view on the final outcome of the case against Mr Pryke.
ends

In his ruling the judge said Mr Pryke had held a senior position in safety training with the railway.
When his employment came to an end in March, he entered into a settlement agreement which included a clause essentially prohibiting him making statements derogatory to the company.
Another clause required him to return all company documents, including electronic documents, acquired during his employment.
The company had started legal action, accusing him of making disparaging comments on his Facebook page this summer.
More significantly, said the judge, he was also accused of holding CCTV footage of the Broadstairs incident obtained while still working on safety training issues for the company.
The footage had been taken by a camera inside the train.
An injunction had been granted by another High Court judge in August preventing the footage being further published, said the judge.
The company now wanted further court orders requiring the footage or any soft copies to be held by their solicitors pending the outcome of the breach of contract case.
The judge said Mr Pryke had said that he was "a man with an excellent record over many years with the company whose employment came to an end in unfortunate circumstances.
"He says that he raised a number of safety concerns at work.
"As a result of that he was subject to bullying by people in more senior positions.
"He claims he was driven out of his job as a result of his claims.
"In any event he was put up for redundancy and signed a settlement agreement he says he was effectively made to sign."
Mr Pryke had appeared before the court in person and argued he should not "as a whistleblower" be bound by the settlement clauses.
The judge said: "It is plain to me these are views he holds deeply.
"That is not something I can judge today and it is not something that I am required to judge.
"I have to decide whether to grant an interim injunction."
The judge said Mr Pryke had "vehemently asserted" that he had deleted or destroyed all the footage he possessed.
There was evidence that previously it had been provided to others.
The judge ruled the balance of convenience pending trial was in favour of an injunction to prevent any further publication by Mr Pryke, even though he said he no longer possessed the footage.