'Get Ducked' Water Safety Campaign Starts In Kent
4 May 2018, 09:22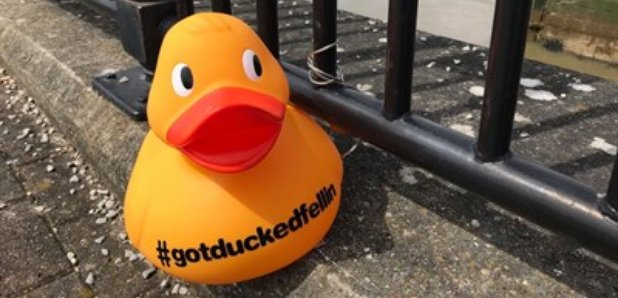 Rubber ducks are being placed at water rescue hotspots across Kent to remind people heading out over the long weekend to be careful.
The 'Got Ducked, Fell In' initiative is designed to highlight the risks while also identifying what safety equipment is in place.
It's been backed by the family of teenager Ben Savage, who died after entering the River Medway after a night out with friends in Chatham in December 2016.
In the past nine years, Kent Fire and Rescue Service (KFRS) has attended more than 335 water rescues, that's an average of 37 a year.
This weekend , rubber ducks will be placed around the county, on land, in areas where KFRS has been repeatedly attended to rescue people from water:
1. Yalding - area around Tea Pot Island, Hampstead Lane (15 water rescues)
2. Tonbridge - area around Medway Wharf Road (13 water rescues)
3. Canterbury - area around Mill Lane, St Radigunds (9 water rescues)
4. Maidstone - area around Fairmeadow (8 water rescues)
5. Chatham - area around Sun Pier, Medway Street (8 water rescues)
Members of the public are urged to take a photo of the ducks when they spot them, sharing the image on Instagram or Twitter with #gotduckedfellin #gdfi and also hashtag the town in which they found it in e.g. #Maidstone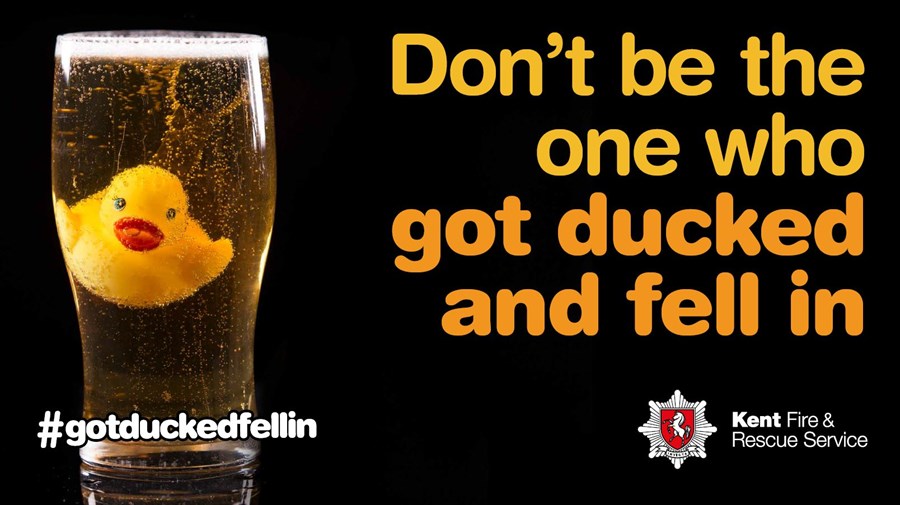 Leanne McMahon, KFRS Group Manager for Community Safety, Prevention and Protection, said: "If this campaign can save just one life by making someone think before they drink near water, then it's done its job. We want people to have fun this bank holiday weekend, but also take care of themselves. It's easy for someone to topple into a river or lake when drunk, when their balance is off and they aren't thinking straight.
"When drunk you may think it's a great idea to go for a swim (it's not) or you could simply go the water's edge, lose your footing and fall in. If that happens, the chances of someone surviving are dramatically reduced if they're intoxicated, as reaction times are reduced and instincts are skewed.
"No one should underestimate the danger of water - even the strongest of swimmers can struggle in underwater currents and also suffer from cold water shock, which triggers involuntary inhalation and can result in drowning."
Ben Savage's parents, Tara and Martin, said: "It has been the most difficult time for us over the last 17 months, and we hope that no other family suffers a similar fate to ours. We, in the Medway towns, live, work and play around the river, and the events of December 2016 serve as a stark reminder that this really can happen to anybody. With this in mind, we would like to reiterate the importance of being mindful of your alcohol intake, staying together on a night out, always having charge on your phone and keeping your distance from the water.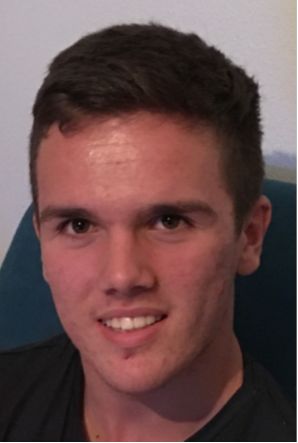 "We would also like to extend our gratitude to Kent Fire and Rescue Service and the RNLI for working in collaboration in recent months to take forward the great work that Kent Search and Rescue commenced in 2017, when they launched their Safe and Dry campaign. It's comforting to know so many of our high profile services have recognised the importance of raising awareness about the dangers of the river, particularly when male adults are under the influence of alcohol.
"We urge all those who read this to pay attention to these important campaigns, and discuss the content with their loved ones to raise as much awareness as possible of the dangers around our waterways.
"We will always have the void of our precious son in our lives and believe this campaign will go a long way to avoid any further needless deaths."