Girl, 17 Among Three Arrested After Ashford Knifepoint Robbery
7 March 2019, 17:19 | Updated: 7 March 2019, 17:30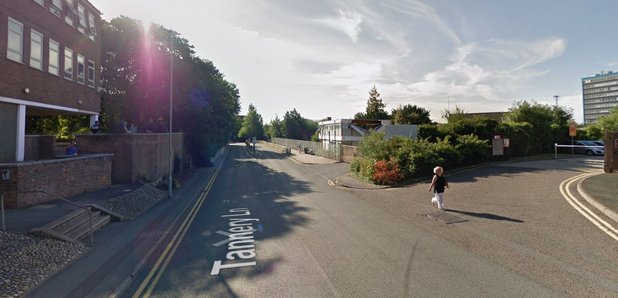 A man's told police how he was robbed, assaulted and threatened with a knife in Ashford.
It happened on a bridge on Tannery Lane last night.
The victim in his 40s was walking along a bridge in Tannery Lane between 9pm and 10pm last night (6 March) when a group of people approached him and assaulted him, leaving him with cuts and bruises.
They're also said to have threatened him with a knife before stealing his belongings including his phone and wallet.
Kent Police say they searched the area and later arrested three teenagers including one 17-year-old girl and two 18-year-old men all from Ashford after seizing a knife from them.

Police believe there were people walking along the bridge at around that time who could have seen something suspicious - they're being asked to contact Kent Police.