Half Of Young Women Harassed On Night's Out
20 June 2018, 07:09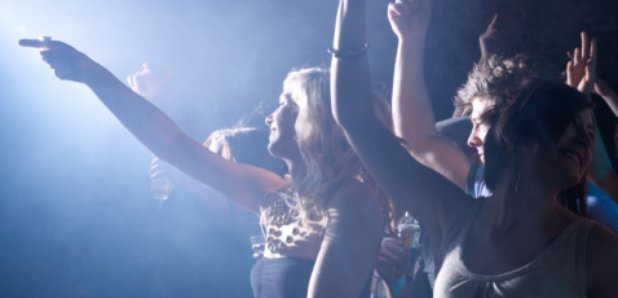 People who work in pubs, bars and clubs in Medway are going to get training to spot the signs of sexual harassment.
It's become only the second place in the country to sign up to the Zero Tolerance scheme, while has already been rolled out in Canterbury.
According to national figures released by Drink Aware, 54 per cent of women aged between 18 and 24 have experienced unwelcome physical attention on a night out.
The council is working with Kent Union and the police to deliver deliver training and awareness of the issue at different venue.
The training helps empower license holders to tackle the culture of sexual harassment in the night-time economy.
Ruth Wilkinson, Kent Union President, said: "I'm absolutely thrilled that Medway Council has passed this licensing change, this is such an important statement about their determination to tackle sexual harassment in the night-time economy.
"I can't wait to work with them and Canterbury City Council as well as license holders to create a future where our students and the public can enjoy nights out knowing that harassment or assault won't be tolerated!"
Cllr Adrian Gulvin, Chair of the Medway Community Safety Partnership, said: "We fully support the Zero Tolerance campaign and we are proud to be the second council across the UK to reflect our licensing policy to help raise awareness of such an important issue.
"Medway is now a centre of educational excellence, with four universities and two colleges offering a range of courses for 12,000 students. We are proud of our students and would be pleased for them to stay in Medway after finishing their studies.
"The area has a lot to offer our young people, including high job prospects. It's also important everyone feels comfortable on a night out, whatever their gender or sexual orientation and we will continue to work with partner agencies to help raise awareness of the Zero Tolerance campaign."
Kent's Police and Crime Commissioner Matthew Scott said: "For me, funding the Zero Tolerance project from my Safer in Kent Fund was a no brainer. No-one should think that being sexually assaulted on a night out is normal or acceptable. It absolutely is not.
"I was in Canterbury on Friday to hear how the project has been making a real difference there and it is great to see licensees at venues in Medway adopting the training too so their staff also know how and when to intervene to protect victims. I encourage other councils across the country to follow Canterbury and Medway's lead by making this a requirement.
"We all have a responsibility to look out for each other and ensure Kent is a safe place to live, work, visit and study."
If you're interested in getting involved, especially if you're a license holder, or to find out more information, visit www.kentunion.co.uk/zerotolerance