Injured Dog Abandoned In Front Garden
11 July 2017, 11:43 | Updated: 11 July 2017, 12:29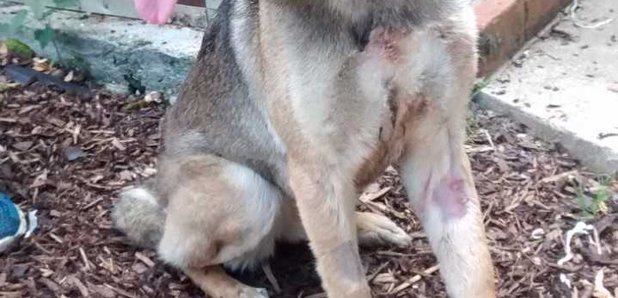 An injured dog has been found abandoned outside a house in Orpington.
The Belgian Shepherd dog was wearing veterinary bandages and a catheter in her leg when she was found in a front garden on Saturday morning
RPSCA deputy chief inspector Anthony Pulfer, who was called to the scene, said:"The poor dog was clearly in a lot of pain. She wasn't able to walk so there's no way she got there on her own, she must have been deliberately left there which is a horrible thought.
"The dog had no use of front left leg and sore on the right so I took her straight to a vet who discovered that not only was she suffering with paralysis of one front leg, she also still had a catheter in the other leg, which means she must have only recently been treated by a vet.
"The dog is microchipped but her details are not up to date, so I'm appealing to anyone in the area who recognises her, and to any vets who have treated her recently, to come forward."
Anyone with any information can leave a message for Inspector Pulfer on the RSPCA inspector's appeal line number by calling 0300 123 8018.