Isle Of Grain Iconic Chimney Demolished
7 September 2016, 11:28 | Updated: 7 September 2016, 12:07
The iconic chimney on the Isle of Grain, which been a recognisable landmark on the Kent skyline, has been demolished,
At 11am on Wednesday September 7th, the chimney on the Isle of Grain was blown up.
Hundreds of people lined the coastline across Kent and Essex to get a glimpse of the tallest concrete structure ever to be demolished.
Here it is, frame by frame, as it was blown up in just a matter of seconds.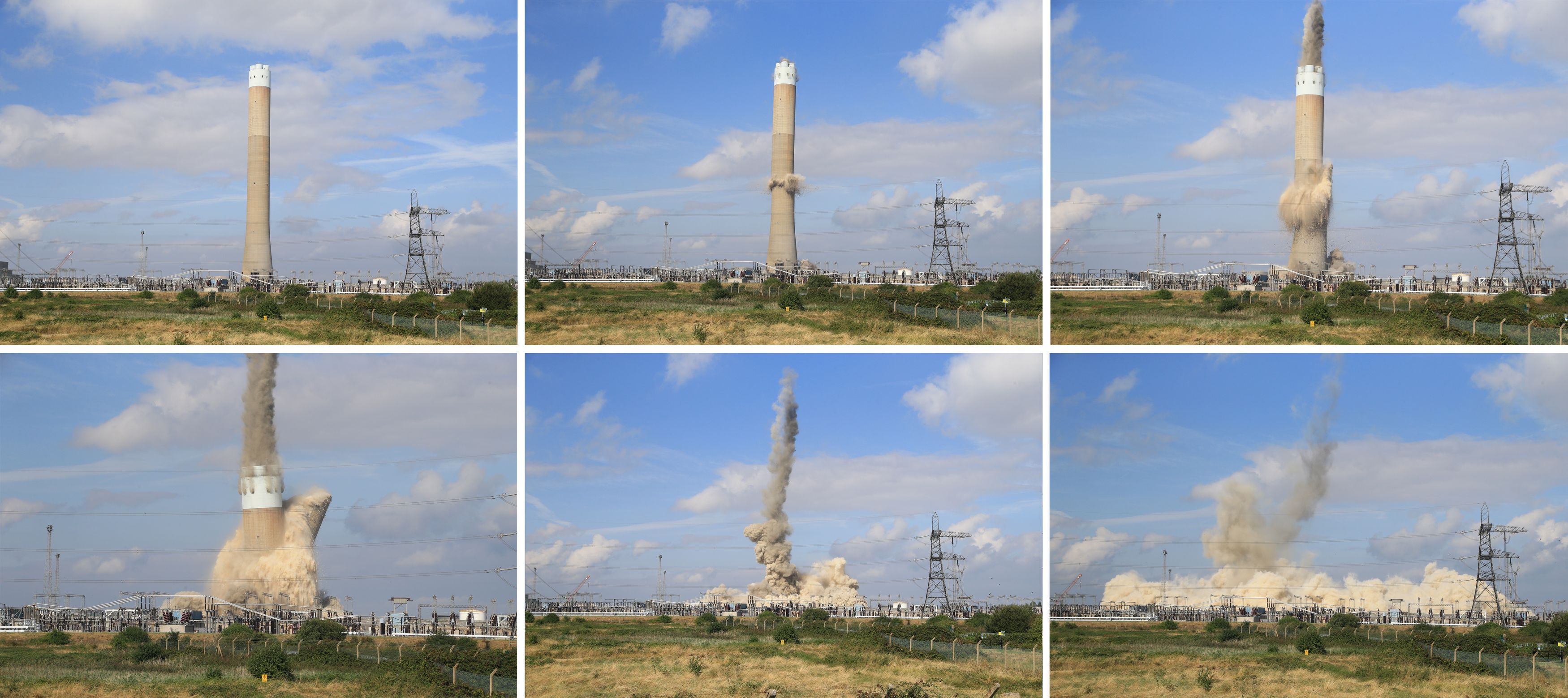 To put it in to perspective the chimney was taller than 55 double decker buses stacked on top of each other or it was the equivalent of two and a half times the height of Big Ben.
Around 40,000 tonnes of concrete was brought to the ground in the demolition and a dust cloud filled the air.
Grain A power station was capable of producing enough electricity to power more than a million homes.