Kent Cocaine Smugglers Jailed
8 January 2017, 07:01 | Updated: 8 January 2017, 07:10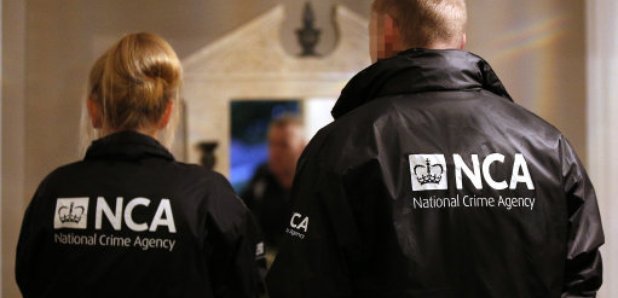 Three men have been jailed for a total of almost 40 years for trying to smuggle millions of pounds worth of drugs which were dropped from a plane into the Kent countryside.
Andrew Barrett, Michael Mealing and Jonathan Hart plotted prospective landing and drop off sites in Kent and carried out a recce of a location, unaware that they were under surveillance by the National Crime Agency.

On 23 June 2016 investigators watched as a light aircraft flew low over one of the sites that had been researched by the group, a secluded field a few miles from Faversham. Shortly afterwards Mealing and Hart drove away from the location in a Land Rover.

They were followed to a builders yard in Faversham where NCA officers moved in to arrest them. In the boot of the vehicle they found three large fuel containers packaged with tape capable of withstanding a drop from the air.

A total of 31 kilos of high-purity cocaine was recovered from the containers, with a wholesale value to organised crime of just over £1 million. If cut and sold on the street could have been worth more than £2.5 million.

Shortly afterwards Barrett was seen at an address in Watford in a white van. He was also arrested. In the back of the van NCA officers found a holdall containing a further 18 kilos of cocaine, a kilo of MDMA and 15 kilos of cannabis.

The stash had a combined wholesale value of around £650,000, but if sold on the streets could have been worth more than £1.5 million.

All three men later pleaded guilty to importing cocaine, while Barrett also admitted possessing class A and B drugs with intent to supply and money laundering.

Barrett was sentenced to 16 years in prison, Mealing 12-and-a-half-years, and Hart 10 years and nine months

Steve McIntyre, from the NCA's Border Policing Command, said:

"Cocaine is a commodity that has direct association to organised crime groups notorious for highly aggressive crime.

"The distribution networks involved are often also linked to firearms, knife crime, exploitation of young and vulnerable people, and criminal gang culture. These men occupied a place at the start of that chain of harm.

"They attempted to exploit perceived weaknesses in border controls, but working with the police and Border Force we are actively targeting criminals who try to use general aviation and small airfields as a way into the UK.

"Our investigation into others who may have been involved continues."

Dan Scully, Head of Border Force Intelligence Operations said:

"These convictions highlight how law enforcement is working together effectively to secure our borders.
"In this case, a specialist Border Force intelligence team identified a suspicious pattern of activity and worked closely with NCA officers to ensure they were in place to make arrests. In the process, a large amount of dangerous drugs were kept off the UK's streets."