Kent Hacker Jailed
25 May 2018, 14:18 | Updated: 25 May 2018, 14:21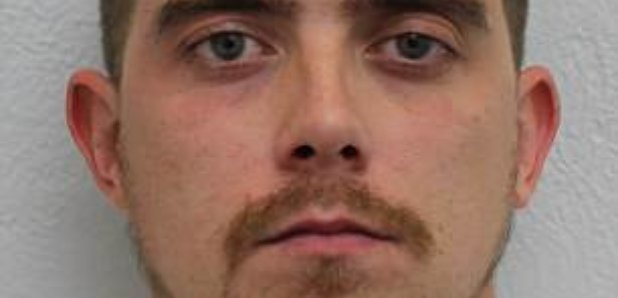 A Kent computer hacker - found with 165,000 people's personal details - has been jailed for nearly 11 years.
Grant West, who's 26 and from Sheerness in Kent, admitted sending "phishing" emails pretending to be from Just Eat, in order to get hold of bank details.
He then sold them on the dark web.
He was sentenced to a total of 10 years and eight months at Southwark Crown Court on Friday.
Judge Michael Gledhill described West as "a one-man cyber crime wave" and said that he had "secreted away" some of the £1.6 million worth of cryptocurrency which is unaccounted for.
He said: "Regrettably, as this case has demonstrated, security of information held electronically is at best poor.
"When such inadequate security is confronted with a criminal of your skills and ambition it is totally unfit for purpose and worthless.
"This case should be a wake-up call to customers, companies and the computer industry to the very real threat of cyber crime."
He added: "You have a deep and impressive knowledge of computers and if you had decided to use your abilities lawfully I have no doubt at all that you would have had a very successful career.
"Unfortunately you saw the potential of using your skills to make a great deal of money not lawfully but by crime, blatant crime and your crimes were highly sophisticated."
West's two-and-a-half year scam came to an end in September last year when he was arrested by officers in a first-class train carriage in the act of accessing the dark web.
Anna Mackenzie, defending, said West has been a cannabis user since the age of 14 and suffers from low self-esteem, lack of confidence, anxiety and depression.
"He has expressed remorse and shame and acknowledges his irresponsibility, selfishness, greed and hunger to succeed," she said.
"He wishes to offer apologies to the victims and businesses affected by his actions."