Kent Prepares For Possible Coastal Flood
13 January 2017, 10:45 | Updated: 13 January 2017, 10:51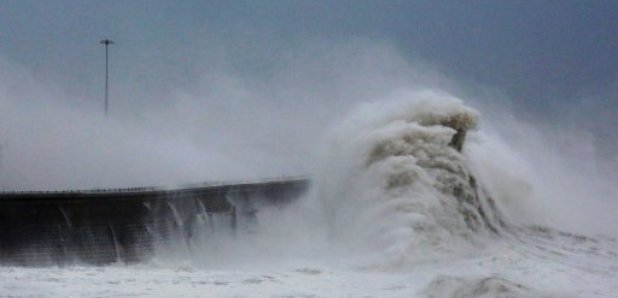 Dozens of floodgates have been closed along the Kent coastline as a precaution as forecasters warn of a strong wind coinciding with high tides.
Canterbury City Council says teams will be visiting homes along Faversham Road in Seasalter which is the most at risk area in the district to make sure residents are prepared if flooding does happen.
Staff are also on standby to open an emergency centre and rest centres should they be required.
Engineering Manager Liam Wooltorton said: "The risk of flooding is low but we're taking the approach that it is best to be prepared. The highest tides are forecast for Friday afternoon and very early Saturday morning and we are keeping a very close eye on the forecast ahead of these."
Thanet District Council have told us floodgates have been closed at at Minnis Bay Birchington, St Mildred's Bay Westgate and around Marine Drive and the Rendezvous in Margate. The pavement on the seaward side of Marine Drive and the Parade in Margate is also closed as part of the precautionary actions.
There is currently no plan to issue sandbags to residential properties on the North coast of Thanet.