Kids Play Chicken With Train in Kent
5 October 2018, 13:02 | Updated: 5 October 2018, 13:08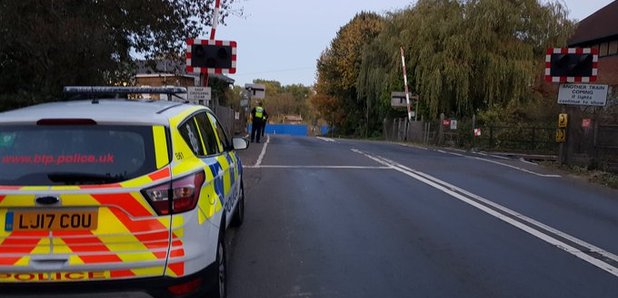 The train had to break suddenly after spotting a group of youths playing chicken at Yalding Level Crossing
British Transport Police in Kent have tweeted to say they're investigating after a train driver was forced to slam on his emergency brakes after noticing a group of kids risking their lives on the tracks at the level crossing
Officers say they've already been given the name of one of those suspected of being involved and are investigating the incident.

It comes as latest figures show there's been a hike in the number of crimes on Britains railways -- there were more than 61 thousand recorded last year
Tresspassing saw the highest increase.
Sexual offences increased by 16% to 2,472 and the force believes "there are still many more crimes of this type which go unreported".
Violent crime accounts for nearly one in five of all cases after rising by 26% to 11,711.
Offences involving knives or other weapons went up by 46% to 206, while robbery jumped by 53% to 553 recorded crimes.
BTP chief constable Paul Crowther said: "The chances of becoming a victim of crime on the rail network remains low.
"However, after a long period of steady decreases, both crimes per million passenger journeys and notifiable offences have increased."
Nineteen crimes were recorded per million passenger journeys.
The statistics for the transport network mirror the wider national picture.
BTP's figures show a number of other crimes increasing on the rail network, including throwing missiles at trains (up 35% to 316), arson (up 93% to 143), live cable theft (up 86% to 158) and theft from vending machines (up 21% to 240).
The force said the increase in the total number of crimes is partly due to improving the way crime is recorded, which has increased accuracy and given victims and witnesses "more confidence to report crime".