Kingsnorth: Power Station Demolished
9 July 2015, 16:27 | Updated: 9 July 2015, 16:44
A controlled explosion has brought down the old turbine hall at Kingsnorth Power Station on the Hoo Peninsula.
The 35m high structure, complete with 2,000 tonnes of steel, stopped operating as a result of EU guidelines and is being demolished by E.ON
Many of the smaller buildings at Kingsnorth Power Station have already been removed from the 1.6 km² site but the turbine hall, due to its scale and visibility on the Medway skyline, marks a significant milestone in the demolition of the 2,000MW coal-fired plant.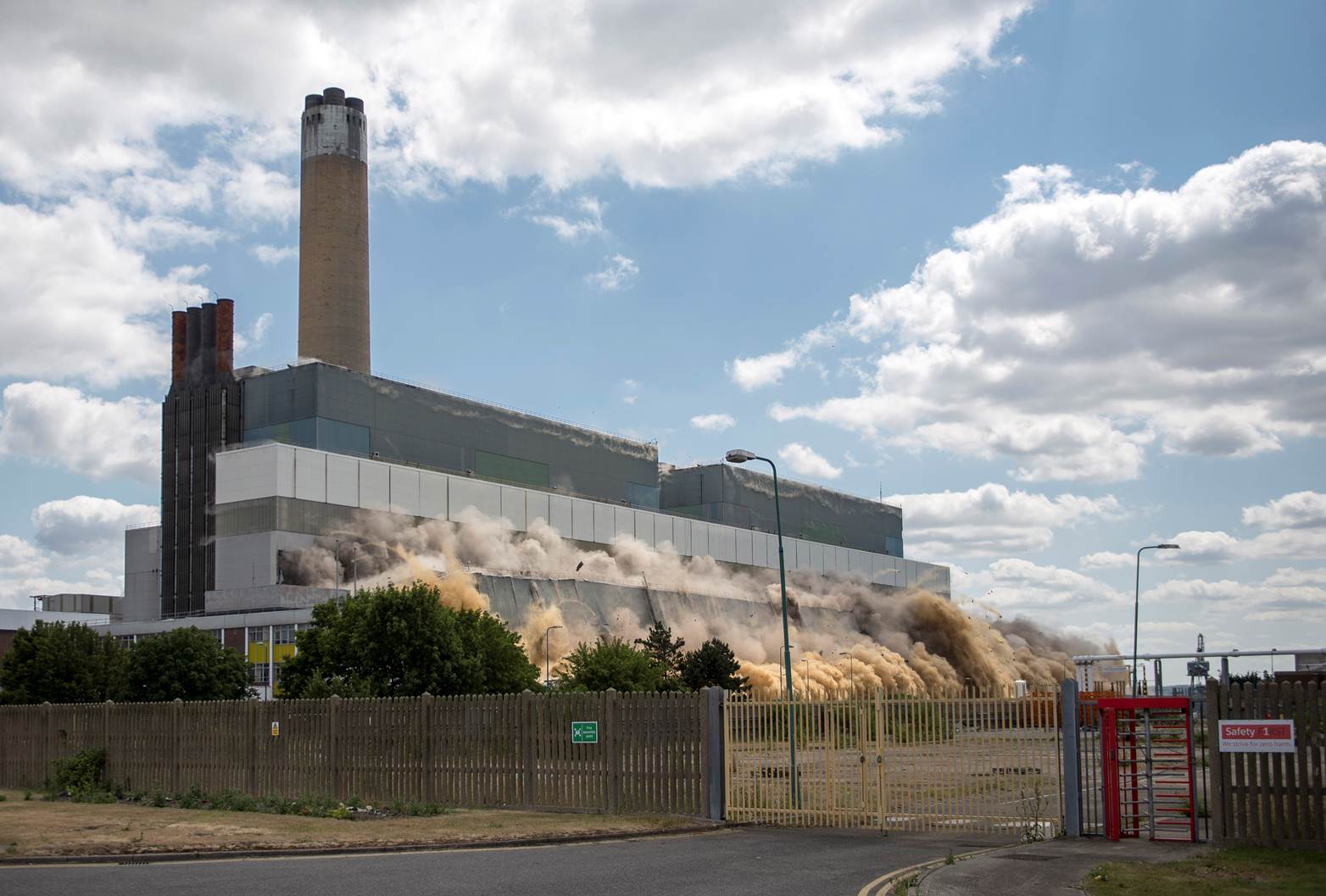 Neil Wright, Demolition Project Manager at E.ON, said: "From a project perspective, we're really pleased with our progress to date. But as we start to remove the main infrastructure at the heart of the plant, I'm sure the upcoming demolition will be tinged with sadness for some who worked at Kingsnorth during the 43 years it was in operation.

"This demolition will be the largest to date at Kingsnorth with the turbine hall encompassing over 2000 tonnes of steel. We're working with our demolition contractors and stakeholders, including the council and police, to ensure that there is minimal disruption to local communities, the environment and surrounding areas."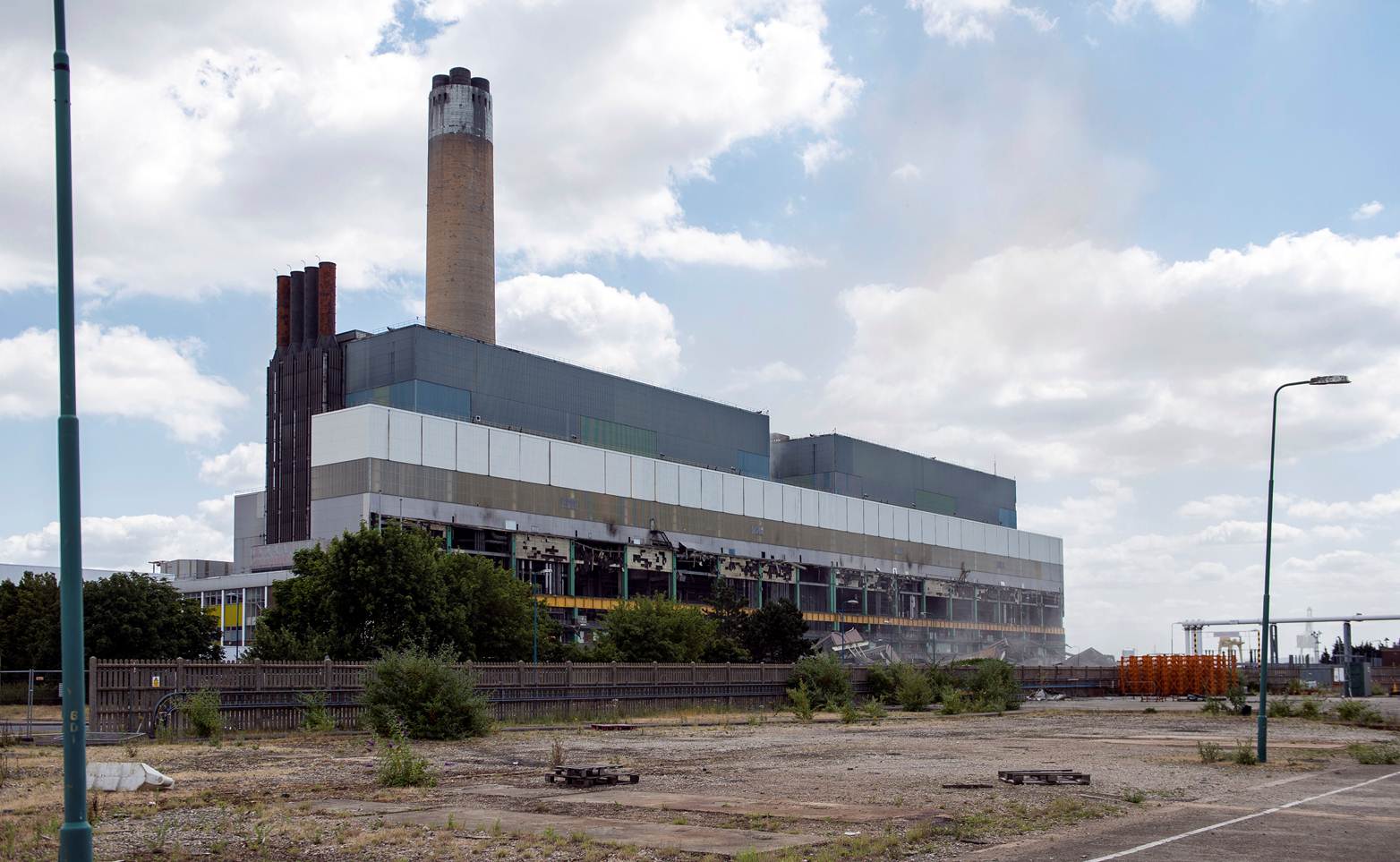 Kingsnorth Power Station, which was originally commissioned in 1970, stopped generating electricity in March 2013.

The plant's 198m chimney is still to be demolished.
Watch the Kingsnorth Power Station in #Medway become engulfed in smoke as its turbine hall is demolished pic.twitter.com/JEiXX3wTO2

— Kent News (@HeartKentNews) July 9, 2015