Lower Thames Crossing Events
17 October 2018, 14:15 | Updated: 17 October 2018, 14:19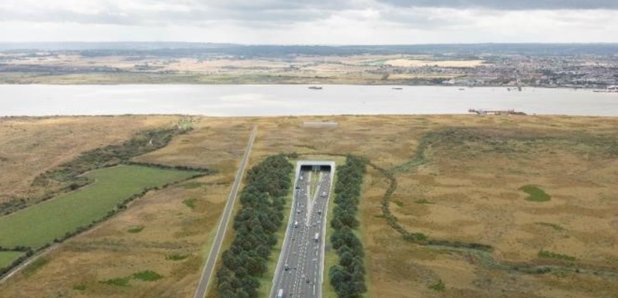 Public invited to have their say on the multi-billion pound Lower Thames Crossing project.
People who live, work and travel across Kent, Thurrock, Essex and beyond are being invited to shape plans for Britain's biggest road tunnel as Highways England hosts the first of 60 public engagement events on the multi-billion pound Lower Thames Crossing project this week
A consultation was launched last week into updated proposals for the project, a new 14.5 mile road linking the M2 in Kent with the M25 in Essex, including a 2.4 mile tunnel under the river. Starting this week, the project team are taking to the road to meet local people, explain the plans and answer questions.
The event this week, at Orsett in Essex is one of 25 public information events being held over the coming weeks, along with pop up stalls and visits by the team's mobile visitor centre to various locations across Essex, Thurrock and Kent.
Businesses and organisations from across the region have welcomed the plans, which will nearly double road capacity across the Thames while halving some journey times at the existing Dartford Crossing, where traffic will be reduced by almost a quarter.
Jo James, Chief Executive Officer of Kent Chambers of Commerce, said:
"The Lower Thames Crossing will open up new opportunities, enabling businesses across Kent and the wider South East to achieve their growth potential and will have a significant impact on our future prosperity.
As the ten-week consultation opens, I would strongly urge businesses to put their views forward by responding to the consultation".
Richard Christian, Head of Policy and Communications, Port of Dover, said:
"The UK's reliance upon continued frictionless trade at the Port of Dover has been accepted at the heart of Government. So has the need to preserve it. For a port handling £122bn or 17 per cent of the UK's trade in goods, and with half of that trade moving beyond London to keep factories busy and shops full in the Midlands and the North, the Lower Thames Crossing is an investment in the long-term economic success of the UK as a whole. The Port continues to press hard for a Government commitment to other complementary strategic investments such as the dualling of the A2 to Dover which, together with the Lower Thames Crossing, will help protect jobs and livelihoods, keep traffic flowing and prices low for British consumers".
The consultation period runs until Thursday 20th December.