M25 Drivers Breaking The Law
16 November 2018, 11:41 | Updated: 16 November 2018, 11:44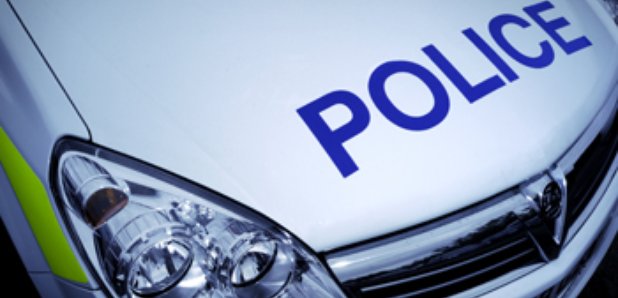 Police forces surrounding the M25 collaborated their roads policing resources for one day of action
On Wednesday (14 November) officers covered the 117 miles of the M25 as part of Op Tutelage, a large scale operation to deny criminals the use of the road network.

This was a coordinated ANPR operation which supported this week's enforcement #OpDriveInsured from the Motor Insurance Bureau (MIB). During this operation, on average around 25,000 vehicles were checked an hour (5,000 at each check site); with around 400 alerts an hour.

Officers from Thames Valley, Hampshire, Kent, Surrey and Sussex, Metropolitan, Bedfordshire, Herts and Cambs and Essex Police are all involved in this co-ordinated tactical operation that hasn't been seen on this scale in over five years.

Uninsured drivers have a huge impact on their victims and the dangers they pose in relation to being more likely to cause an accident and involvement in wider crime.

Research suggests uninsured drivers are responsible for more than 130 deaths each year on the UK roads and the cost of uninsured driving leads to a premium increase of £15 for every private car policy. The studies suggest you are three times more likely to be involved in a fatal collision with an uninsured driver

It is also well established that there is a link between criminality and uninsured driving. An uninsured driver is six times more likely to have a conviction for drink or drug driving, and ten times more likely to have another motoring conviction.
Chief Inspector Richard Smeed of Kent's Road Policing Unit said: "By working in partnership with our colleagues from neighbouring forces we can really maximise the impact of our efforts. Law abiding motorists are put at unnecessary risk by those who flout the law and we are committed to repeatedly targeting uninsured drivers to make the roads safer. Our message is simple, if drive uninsured be prepared to have your vehicle seized and face significant fines."

Methods
Op Tutelage uses various methods of technology to identify vehicles being driven on our roads without insurance, including commercial and private vehicles, with the registered owner written to by the police highlighting our belief there may be a problem with their insurance.

According to the Motor Insurance Bureau, uninsured and hit-and-run drivers kill an estimated 130 people and injure over 26,000 people each year and these costs are ultimately borne by the honest motorist.
Neil Drane, Head of Enforcement Services at MIB said: "The opportunity to work with all the collaborated police forces on this exercise has been great. Socially it's unacceptable to drive without insurance and the honest driver is funding this. We want to see action taken against those irresponsible individuals. Essentially, we are providing intelligence to the police to help them identify which vehicles are insured and therefore much more easily identify those who are correspondingly not insured and the ones that are of interest to them.
We're a big supporter of trying to get this adopted by every force, as there are some very good outcomes, least of which the impact it has on freeing up police to do things more efficiently and effectively and that's got to be something any force should be interested in."
Results
10 x No Insurance (2 vehicles seized, eight vehicles were either reinsured at roadside or found to be insured)
3 vehicles seized for other offences (No Licence or Vehicle Excise Licence)
6 x Mobile Phone offences (Dealt with by way of Fixed Penalty Notice)
1 x No Seatbelt (Dealt with by way of Fixed Penalty Notice)
1 x Arrest for Failing to Stop for police, Dangerous Driving, No Licence, No Insurance and Possession of Class B drugs