Man Jailed For 15 Years For Herne Bay Attack
15 July 2018, 12:38 | Updated: 15 July 2018, 12:40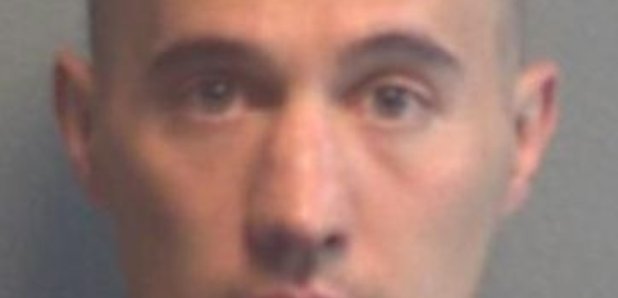 A driver who crushed a man three times with his truck in Herne Bay and drove away laughing has been jailed for 15 years.
During the afternoon of Wednesday 8 June 2016 the victim, a man in his 20s, was driving along Margate Road in Herne Bay when he saw a flatbed truck approaching from the opposite direction.
The driver of the truck was 28-year-old Billy Lloyd, who was known to the victim and started angrily gesturing to him as their vehicles passed each other.
The truck was seen to turn around and start to follow the victim.

The victim pulled over into a layby and got out of his car to talk to Lloyd. However the truck was driven directly at him, hitting the victim and pinning him between the two vehicles.
The truck reversed a few feet before driving and crushing the victim again.
As the truck reversed a second time, the victim fell to the floor and tried to crawl under his car for safety, but Lloyd drove his truck forward over the victim's legs.
Lloyd was seen to reverse his truck again, but this time hit the victim's car.
As Lloyd drove away the victim reported he could hear him laughing.
The man was left with serious leg injuries and had to be airlifted to hospital where he needed extensive surgery and treatment to repair the damage.
At Canterbury Crown Court Lloyd denied he had intended to cause grievous bodily harm but following a trial in May 2018, a jury took less than two hours to decide he was lying and returned with a unanimous verdict of guilty.
On Thursday 12 July Lloyd, of Ford Road in Broomfield, was jailed for 15 years and must also serve an additional four years on licence when he is released.
Investigating officer Detective Constable Steve Day said: 'There is no acceptable reason for Lloyd's actions and the subsequent awful injuries he caused to the victim that day, and what is most horrifying about the behaviour is that there was no doubt he intended to cause serious harm.
'I thank the victim for his courage in supporting this case while overcoming such an ordeal which would leave most people terrified.
'The chilling actions of Lloyd that day have been recognised by the court as so severe that he is now facing a long time in prison.'