Man Jailed For Train Station Murder
11 May 2018, 12:13 | Updated: 11 May 2018, 12:16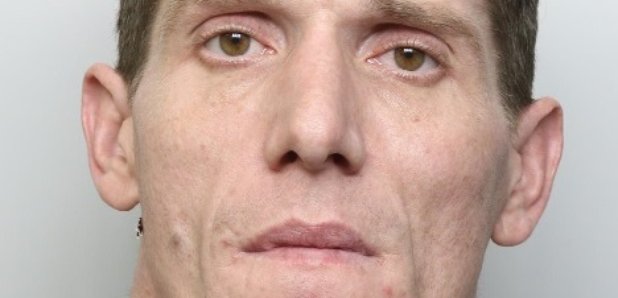 A 37-year-old man has been sentenced to life in prison, after he stabbed a young man to death near train station in Kent.
Jamie Simmons (pictured), of Blackfriars Road in London, was found guilty by a jury at London Inner Crown Court yesterday following a three week trial.

On the night of 5 November last year, Simmons chased 23-year-old Samir Draganovic down the platform at Knockholt station in Kent.

CCTV shows the pair running off the end of the platform, and then Simmons returning alone.

The body of Samir Draganovic was found when it was spotted by a passing train driver later that night. He had been stabbed to death.

In court, Simmons tried to plead guilty to manslaughter by diminished responsibility, saying he couldn't remember the incident.

He never told police or the court why he had killed Draganovic.

Following a public appeal, Simmons walked into a police station on 8 November and handed himself in. He was later charged with murder.

Today, the judge sentenced Simmons to life in prison with a minimum of 26 years.

Senior Investigating Officer Det Ch Insp Paul Langley, said: "Simmons is a dangerous man and prison is the right place for him to be. During trial he claimed that he couldn't remember ever assaulting Draganovic but the court saw through his attempts to avoid justice.
"The evidence against Simmons was so compelling, the jury took less that 90 minutes to reach a verdict of guilty.
"This was a brutal attack against a young man and appears to have been entirely random. Samir was simply on his way home.

"We're pleased with today's verdict but this will of course not replace the loss Samir's family continue to feel. I hope they can find some comfort knowing that Simmons is behind bars."

CCTV captures the moment Jamie Simmons walks away from the murder scene.
From British Transport Police