Man Jailed Over Larkfield Knife Attack
6 June 2019, 11:10 | Updated: 6 June 2019, 11:13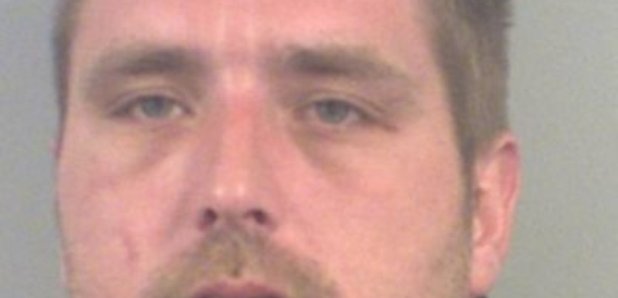 A man who left his victim suffering serious injuries after stabbing him in the stomach in Larkfield has been jailed for 11 years.
Craig Graham, 32, attacked the man after they and their partners got into a row on a petrol station forecourt in Ditton in July 2017.
When the victim and his partner attempted to walk away Graham gave chase. He smashed a wine bottle and threw broken glass from it, causing cuts to the victim's head.

Two people known to the victim then arrived at the scene in a BMW, before a further scuffle broke out.

Graham made threats with another broken bottle and his wife Rachel Graham assaulted a woman, before the pair then left the scene.

A short time later, as the victim was walking home on his own, he was approached by a group of men near Larkfield Fire Station in New Hythe Lane.
He was repeatedly beaten, with weapons thought to include metal poles or baseball bats before being stabbed in the stomach.

Graham, of Howick Close, Royal British Legion Village, Aylesford was arrested the following day and initially denied having stabbed anyone or carrying any weapons.

He pleaded guilty at Maidstone Crown Court to causing grievous bodily harm with intent, possessing an offensive weapon in a public place and criminal damage.

Anthony Allgood, aged 31 of St Marys Walk, Burham, Rochester, admitted his role in beating the victim during the assault which led to him being stabbed.

He pleaded guilty to causing grievous bodily harm and criminal damage and received a sentence of two years and six months.

Rachel Graham, aged 37 of Howick Close, Royal British Legion Village, Aylesford admitted two counts of assault by beating and criminal damage and a further charge of intimidating a witness.

She was sentenced to 16 weeks.
Detective Constable Gemma Warford said: 'What started out as a petty disagreement at a petrol station forecourt quickly escalated into a terrifying ordeal.
"The victim was subjected to a premediated, sustained and quite brutal assault, one which could easily have had fatal consequences and which left him suffering serious injury and also no doubt long lasting mental scars.

"Craig Graham in particular, has shown himself to be a violent and dangerous individual, who deliberately set out to cause serious harm. He is quite rightly now facing a significant time in prison.'