Man Sentenced After Fatal Kent Crash
6 April 2018, 16:25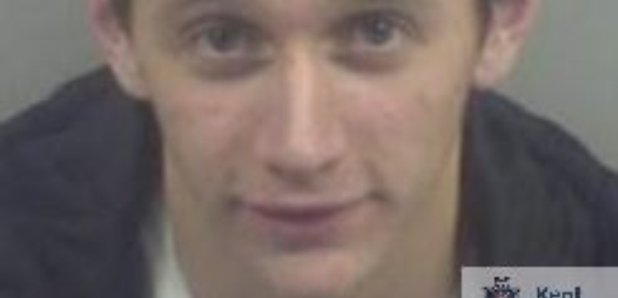 A man's been sentenced following fatal collision in Farningham, near Dartford
Nitrous Oxide, also known as laughing gas, was used by a driver in the moments before his car collided with another vehicle in which two men died a court has heard.

Michael Morris, 19 and of Broad Road, Swanscombe, has been sentenced to eight years and eight months in jail after he admitted two counts of causing death by dangerous driving and four counts of causing serious injury by dangerous driving. He will also be disqualified from driving for four years.

Morris pleaded guilty to the charges when he appeared at Woolwich Crown Court on Friday 12 January 2018 and was sentenced at the same court on Friday 6 April 2018.
Fatal collision

The judge heard how at around 1.05am on Saturday 29 April 2017, Morris had been travelling on the A20 near to the junction with Eglantine Lane, Farningham, when he was involved in a collision with a van.

Two men who were in the van and aged in their early 20's were pronounced deceased at the scene.

Morris was taken to a nearby hospital with serious injuries and following an appeal for witnesses from Kent Police's Serious Collision Investigation Unit, he was charged by postal requisition which was served to him by an officer on Saturday 18 November 2017.

The court heard how Morris was with four of his friends and was driving his black Vauxhall Insignia car when he lost control and drove onto the wrong side of the road towards the blue Citroen Berlingo van where both vehicles collided head-on. The van then collided with a white Volkswagen Polo.

Three of Morris' friends who were in the back of the Insignia sustained serious injuries along with Morris while the front passenger avoided injury.

The rear seat passenger in the Polo also sustained serious injuries while the driver and front seat passenger received less serious injuries.

Following an investigation by officers Morris was found to have trace amounts of cannabis and cocaine in his system and was also found to have been travelling at no less than 72mph before the collision. The speed limit on the road is 60mph.

Officers also found Nitrous Oxide capsules and balloons inside the Insignia, with Morris later admitting to using them in the moments before the collision.

Following this discovery DNA matching Morris was found in the neck of a balloon recovered from the driver's footwell.

Investigating officer, Detective Constable David Holmes of the Serious Collision Investigation Unit said:
'On the night of this incident the weather was clear and the roads were dry and there was no logical reason as to why Morris lost control of his car crossing over the road and into the oncoming van.

'Nitrous Oxide is used recreationally by people and has many side effects which causes people's reactions to slow down and often gives a feeling of euphoria, drowsiness and loss of muscle control. The effects associated with Nitrous Oxide are not compatible with the safe control of a motor vehicle, as it can affect an individual's judgement leading to reckless or careless behaviour.

'This is a tragic incident which claimed the lives of two young men and has affected the lives of countless others. I hope today's sentencing is also a lesson for others to take responsibility when getting behind the wheel of a car because if you do not, you could find yourself in a similar situation.'
From Kent Police