Manston:Redevelopment Plans Submitted
1 June 2016, 11:37 | Updated: 1 June 2016, 11:51
Plans for a massive redevelopment of the former Manston Airport site have been submitted to Thanet District Council.
If given the go ahead, the project called Stone Hill Park would see 2,500 new homes built, along with recreational facilities, business space and parkland.
Developers have unveiled an illustrative masterplan which has been drawn up following months of consultation with local residents and organisations. They say the feedback they received has helped shape the scheme.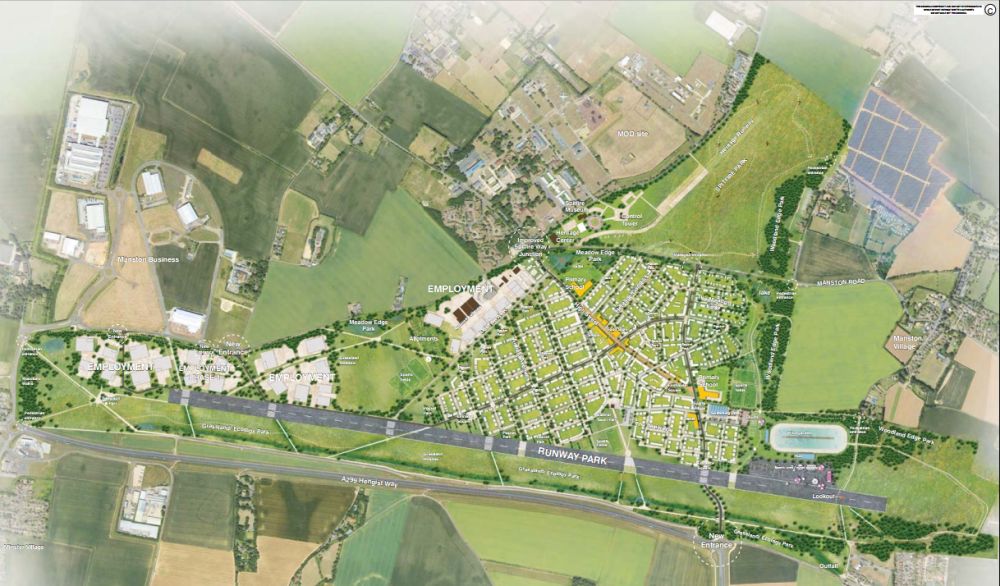 Stone Hill Park spokesman, Ray Mallon, said: "The application outlines a carefully designed, mixed use site which is sympathetic to existing settlements and preserves the heritage of the former Manston Airfield.
"The development will bring much needed jobs, homes, leisure and community facilities to East Kent, as well as a multi-million pound boost to the local economy and local public bodies."
The submission of the application follows Thanet District Council's decision last month to end its search for a partner to acquire the site through a compulsory purchase order process.
Mr Mallon, said: "The debate over the future of this site has caused confusion and, at times, distress for local people - as well as economic uncertainty for the area.
"Repeated studies and market testing exercises have shown that aviation is not feasible on this site. It's now time for the council to focus on what is feasible and best for the future of this area."