Men Jailed Over Tobacco Smuggling
30 June 2017, 11:40 | Updated: 30 June 2017, 11:45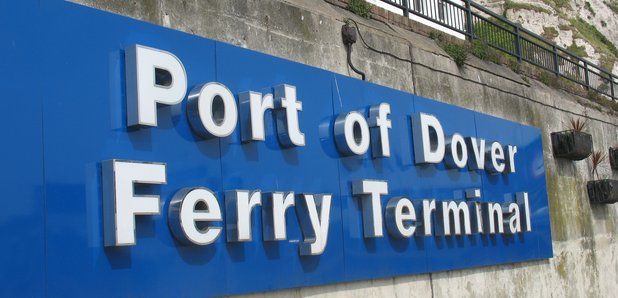 Two lorry drivers who tried to smuggle cigarettes and tobacco into the UK through the Port of Dover have been jailed for a total of four years, after investigations by HM Revenue and Customs (HMRC).
Arkadiusz Zuk, 43, from Poland, smuggled 1.6 million counterfeit 'Excellence' cigarettes into the UK alongside a legitimate cargo of light fittings and roofing membrane. The lorry he was driving was stopped by Border Force officers at Dover Eastern Docks on 13 November 2013. Zuk was arrested after the load was examined and the cigarettes were found.

He failed to attend a bail hearing in 2014 and an arrest warrant was issued. He returned to the UK from Poland in November 2015, pleading not guilty to evading £359,000 in excise duty. He was found guilty on 26 June 2017 after a four day trial at Maidstone Crown Court.

His Honour Judge Griffith-Jones QC jailed Zuk for two and a half years on 26 June 2017, describing Zuk's evidence of how he had tampered with the lorry's tachograph as 'palpable nonsense'.

In a separate operation Gintaras Vaitulevicius, 55, was caught smuggling 1.1 tonnes of 'Turner' hand-rolling tobacco, packed in boxes hidden among a legitimate load of kitchen cabinets, £245,000 in excise duty was evaded. When stopped by Border Force at Dover on 15 May 2017 Vaitulevicius told officers he was carrying one packet of cigarettes.

Lithuanian national Vaitulevicius pleaded guilty at Maidstone Crown Court on 21 June 2017 and was immediately jailed by His Honour Judge Macdonald QC for 18 months.

Both cases were referred to HMRC to investigate.

Tim Clarke, Assistant Director, Fraud Investigation Service, HMRC, said: "These criminals thought they'd get away with smuggling cigarettes and tobacco, but they were wrong and are paying the price for their greed.

"HMRC continues to work with Border Force at Dover and across the UK to disrupt smuggling operations and reduce the availability of illicit tobacco, which costs the UK around £2.4 billion a year and harms the livelihood of legitimate retailers.