Meningitis Study Happening In Maidstone
28 March 2018, 06:54 | Updated: 28 March 2018, 10:12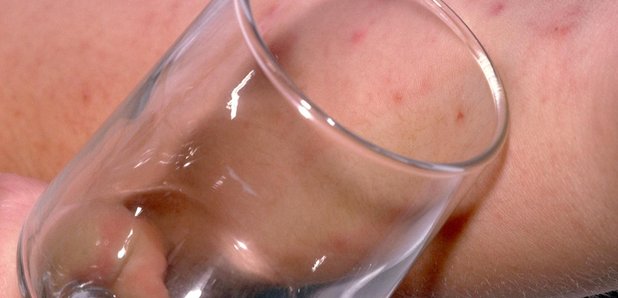 Teenagers in Maidstone are taking part in a study to try and reduce the spread of Meningitis B.
16-18 year olds in Maidstone are joining hundreds of other teenagers across ten areas of the country to help in a study looking at the spread of Meningitis B.
Around 10 percent of that age group are carriers of the virus.
Now the youngsters are being given a vaccine which is normally given to babies to try and reduce the amount it is spread in the community.
At least 10 different areas are carrying out the trial across the country involving 24,000 teenagers.
Researchers are aiming to assess whether giving a group B meningococcal (MenB) vaccine to teenagers reduces carriage of this bacteria in their throat.
The trial is being led by experts at the University of Oxford and will be funded by the National Institute for Health Research.
Some of the teenagers will get two doses of a MenB vaccine while the others will act as controls.
They will also have two throat swabs taken 12 months apart.
This will help researchers see whether the two meningitis B vaccines reduce the numbers of students carrying the disease-causing bacteria in their throat.
The voluntary trial will be conducted throughout schools.
Dr Matthew Snape, of the University's Oxford Vaccine Group, said: "Participants will not only get a vaccine that reduces their risk of meningitis but also help us understand if we can prevent the bug being carried and potentially spread to others."
Commenting on the launch of the project, Vinny Smith, chief executive at Meningitis Research Foundation, said: "It's fantastic news that this study is now starting.
"Not only will it give a number of young people the chance to be protected against MenB, we'll also find out more about the potential to protect the whole population because this age group play a key role in the spread of the bacteria to others."
Dr Tom Nutt, chief executive of the charity Meningitis Now, said: "This important study is a chance for young people to make a real difference to not only their own health but that of their wider community.
"We're delighted to see this vaccine trial being rolled out and would urge everyone who can to get involved and help make a real difference in the fight against meningitis."
A nationwide petition calling for more children to be given the MenB vaccine earned significant public support following the death of two-year-old Faye Burdett from Maidstone.
The toddler died on Valentine's Day two years ago after her body was ravaged by sepsis caused by meningitis.
Her family released photos of their dying daughter covered in a rash, prompting more than 820,000 people to sign a petition for the meningitis B jab Bexsero to be given to all children.
Meningitis can develop rapidly and is sometimes mistaken for flu. Those who survive can be left with life-changing disabilities.
Symptoms include a high temperature, feeling or being sick, exhaustion and irritability, a headache and aching joints, stiff neck and dislike of bright lights, confusion and a rash.