New Strood Station Unveiled
11 December 2017, 10:37 | Updated: 11 December 2017, 10:41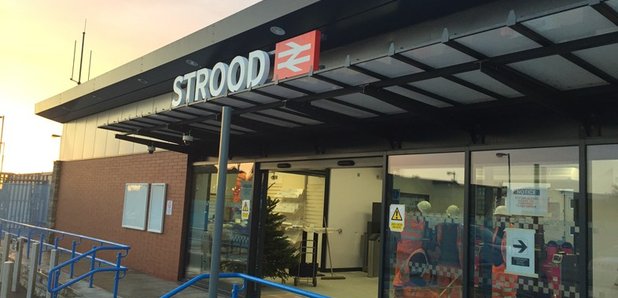 A brand new Strood railway station has been officially opened after a £2.59million upgrade.
The work has been done as part of the National Station Improvement Programme (NSIP) and Medway Council's plans to regenerate the local area.
This is the first new station building delivered by Southeastern, and now benefits from a bright modern design with a much larger booking hall, a new waiting room and better facilities for passengers.
Strood is one of five stations in Medway – along with Chatham, Gillingham, Rainham and Rochester – and the area is undergoing a 20 year regeneration programme that aims to bring more than £1 billion of private sector investment to the area.
David Wornham, Passenger Services Director, Southeastern said: "We are delighted to be opening our fantastic new Strood station as part of our programme to improve stations and facilities and make the journey experience better for our passengers.
"We have worked in close partnership with Medway Council who co-funded the project. The new station shows how Southeastern's investment in our network is contributing to wider economic and community development in Medway and North Kent."
Cllr Rodney Chambers, Medway Council's Portfolio Holder covering the Local Growth Fund, said: "We are pleased that the new station is now open with more modern and improved facilities for passengers. More people are living, working, studying and visiting Medway than ever before and it is vital that we continue to provide good infrastructure.
"Strood's new railway station is another example of Medway Council successfully partnering with Southeastern and Network Rail to invest in gateway stations across Medway. The newly improved stations give visitors a fantastic first impression of the area, as soon as they step off the train.
"Strood is one of Medway's key regeneration sites and this will help to further boost economic growth in the town centre. Further improvements will be carried out in Strood town centre as part of the council's £9million investment in the area. This includes improving the views from the station so visitors will be able to see Strood Pier and the River Medway upon their arrival."