No New Patients, Say Folkestone GPs
12 September 2017, 06:43 | Updated: 12 September 2017, 06:45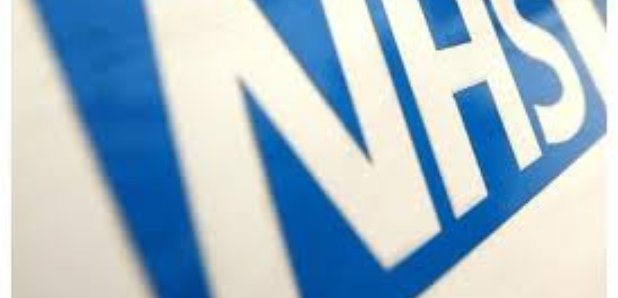 GP surgeries in a seaside town are planning to collectively close their doors to new patients amid safety concerns.
The practices in Folkestone have said that taking any more patients on would pose a risk to those who currently use their services.
Seven of the eight GP practices in the Kent town have applied to their local clinical commissioning group (CCG) to close their lists to new patients.
The British Medical Association (BMA) said that many services across the country are under "unsustainable pressure".
In a statement released to Pulse magazine, the surgeries said: "The following GP surgeries: Central Surgery, Guildhall St Surgery, Hawkinge & Elham Surgery, Manor Clinic, The New Surgery, Park Farm Surgery and Sandgate Road Surgery have taken the unprecedented action of applying to South Kent Coast CCG for formal list closure in order to maintain safe patient care to their current patient population.
"We all feel that as a consequence of the national GP shortage which has been acutely felt in Folkestone, with a shortage of 16 full-time equivalent GPs, we have no other option in the interest of patient safety.
"We have actively engaged with senior members of South Kent Coast CCG, Shepway Council, East Kent University Hospital Foundation Trust, Patient Participation Groups, Damian Collins MP and other stakeholders for over a year, highlighting the crisis.
"The crisis became more acute with the handing back of the Folkestone East Family Practice (FEFP) contract, which affected 4,700 people, in May. The practices have advised the CCG throughout that we are unable to take on more patients safely without long-term investment in clinical staff as well as infrastructure to ensure the safe integration of these patients without jeopardising patient care for all residents of Folkestone.
"On the 7th of September 2017 we were notified by the CCG that the patients from the former FEFP will be forcefully allocated, this short-term action will have a significant adverse effect on all patients in the area as the practices are already looking after more patients than they should with very little opportunity to recruit more clinicians.
"We have kept our patient representatives fully informed throughout this difficult process and it is with their agreement and support that we have taken this action of last resort."
The news comes after the BMA revealed that more than half of GP practices would consider closing their doors to new patients to offset mounting pressure on services.
The BMA poll of 1,870 GPs' surgeries in England found 54% (1,005) favoured temporarily suspending admissions to their practice lists.
This would allow them to focus on providing safe care to patients already signed up to their service, the study said.
More drastically, 44% of the GPs surveyed (822) said they would consider applying to NHS England to halt new patient registration permanently.
Pulse reported that Folkestone is the third town where GPs have applied to close their lists en masse, following on from Bridlington in East Yorkshire and the Three Towns area in Ayrshire, Scotland.
Commenting on the news, Dr Richard Vautrey, chairman of the BMA's GP committee, said: "This crisis in Folkestone highlights why four out of 10 GP practices in England told the BMA in a survey only last week that they were considering applying to have their practice lists closed because their services are at breaking point.
"Many GP services across the country are being put under unsustainable pressure from rising patient demand, falling funding and staff shortages that are stopping them from providing safe, effective care, including enough appointments, to their local communities.
"The situation for practices is made even worse when one in the local area closes altogether and local health bodies fail to provide sufficient support for those practices remaining.
"It is unacceptable that even one surgery should be being placed in the position of having to close their practice list. We need politicians to realise that general practice needs an urgent, immediate plan to invest more resources into frontline patient services as we cannot allow GP services to slide further into crisis."