One Year On From Dover Protests
30 January 2017, 10:30 | Updated: 30 January 2017, 10:34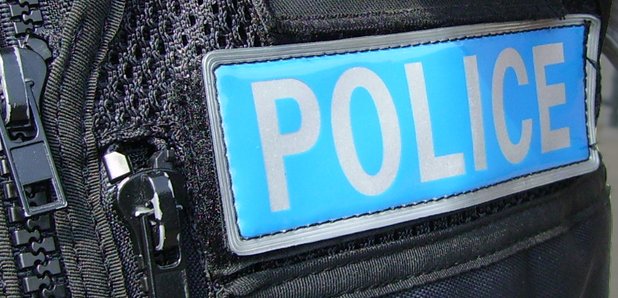 It is exactly a year since violence broke out during rival demonstrations in Dover.
Since then a total of 45 people have sentenced for offences committed on Saturday 30 January 2016. Seventeen others have been charged and area waiting their day in court.

Prison sentences totalling 63 years – or just under 23,000 days – have also been handed out.

Other suspects remain under investigation by a dedicated team of officers and staff set up following the disturbances on that day.

Kent Police Chief Constable Alan Pughsley said: "We are dedicated to putting the public first and delivering a service they can be proud of, which is why officers and staff have left no stone unturned in identifying those responsible for bringing such violence to Dover.

"We have a legal obligation to facilitate peaceful protest but we will not tolerate disorder. It was the people of the town who suffered most, as they should have been able to go about their usual business.

"I hope our robust investigation has shown just how committed we are to protecting the public from harm, and how we will use every resource at our disposal to reduce the risk of such scenes being experienced anywhere in the county again."

The disorder on Saturday 30 January 2016 broke out when demonstrators who attended a pre-planned march through the town clashed with others who took part in a counter-protest at the same time.

Specially-trained public order officers, police dogs and patrols from other forces were drafted in for the operation on the day.

Those offenders sentenced so far had been charged with a range of offences including violent disorder, affray, assault, and possession of an offensive weapon.

The highest sentence imposed was seven years' imprisonment for a man who admitted causing grievous bodily harm to a photographer when he attacked him with a flagpole.

The Police and Crime Commissioner Matthew Scott said: "I have been very impressed with Kent Police's dedication to bringing those responsible for last year's disorder to justice. The sentences handed out so far are testament to the tireless work of the Chief Constable and his officers and staff.

"The meticulousness of the investigation, coupled with the high-visibility police patrols deployed to subsequent events in Dover, has sent a clear message to other would-be troublemakers that they are not welcome in our county.

"On behalf of the people of Kent, and of our partners in Dover who I know are grateful to Kent Police for keeping them informed about the progress of the investigation, I want to say well done."