Pair Who Tortured Kent Couple Have Sentences Increased
8 June 2017, 18:02 | Updated: 8 June 2017, 18:03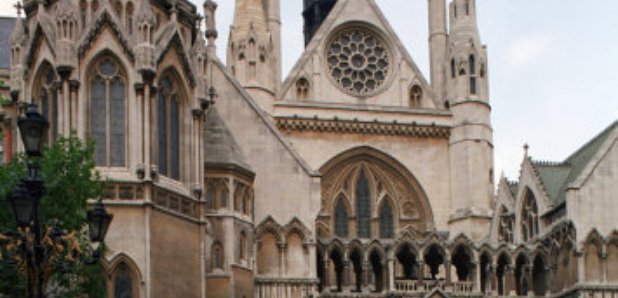 Two men sentenced to life for torturing two pensioners with boiling water have had their sentences increased following a successful appeal by officers from the Kent and Essex Serious Crime Directorate.
On 8 June 2017 an appeal was heard at the Royal Courts of Justice.
Daniel Wallace, 33, of St Mary's, Barking, and Kacey Adams, 34, of Covert Road, Ilford, were sentenced on 3 April 2017 and each received three life sentences for aggravated burglary, grievous bodily harm and conspiracy to murder.
They were ordered to serve a minimum of 12-and-a-half years before being considered for parole for the conspiracy to murder offence, and seven-and-a-half years for the other offences, to run concurrently.
However, on 8 June 2017 Lady Justice Sharp ordered that Adams and Wallace must now serve a minimum of 23 years before being considered for parole in connection with the convictions of aggravated burglary and grievous bodily harm.
They must serve a minimum of 30 years in connection with the conspiracy to murder conviction before being considered for parole.
In April 2016 the duo forced their way into a house in London Road, Halstead.
The victims were tied up and repeatedly assaulted as the men demanded money. Boiling water from a kettle was poured over their heads and bodies and they were also both beaten and threatened with a knife and a hot iron.
The ordeal lasted almost two hours, before Adams and Wallace eventually fled at around 11pm, with a quantity of stolen cash and jewellery. Police were alerted shortly after, when the man managed to untie himself.
Both victims were taken to hospital with serious injuries. The woman suffered around 30 per cent burns to her body and required treatment in an intensive care unit for a number of months.
Both men admitted two counts of aggravated burglary and two counts of grievous bodily harm at Maidstone Crown Court on February 23.
The men's sentences also relate to a conviction of conspiracy to murder after a man was injured by a shotgun in a revenge attack in Stanford-le-Hope, Essex, in May 2016.
Another man, Edward Michael Christopher Dooley, 24, of Romford, Essex, was jailed for 16 years for conspiracy to murder in connection with this incident and he must now serve a minimum term of 15 years before being considered for parole.
The man was injured after one of his relatives severely injured Dooley in November 2015. Dooley instructed Adams to carry out the shooting in retribution, and Adams then instructed others, including Wallace, to assist him. The victim was shot as he waited in his van at the junction of London Road and Stanford Road.
Speaking after today' s appeal hearing, Detective Inspector James Derham, of the Kent and Essex Serious Crime Directorate - and senior investigating officer for the Kent case - said: 'From the day of the sentences being passed we were determined to appeal them in order for the minimum term to be increased as these incidents were so serious and traumatic for the victims and we wished for the public to be protected from them for as long as possible so I welcome that the judge has increased these sentences.
'Criminals involved in serious organised crime will be punished for their actions. The victims have to endure the pain caused by these incidents every day and while no increase in the sentences can take away the trauma they face I hope these increases can go some way to helping the victims in coping and moving forward with their lives.'