Parents Hit Out At No Meningitis Action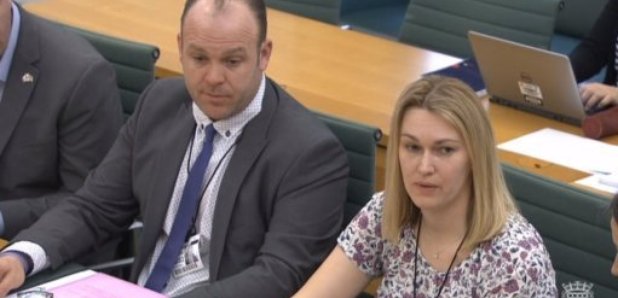 A man from Maidstone whose two year old daughter died from meningitis B - sparking a nationwide petition for more children to be given the vaccine - has accused the Government of complacency.
On the one-year anniversary of Faye Burdett's death, her father Neil said the Government has done "absolutely nothing'' to raise awareness of the disease, despite promises to do so.
Mr Burdett and his wife Jenny made the heartbreaking decision to turn off Faye's life support last Valentine's Day after her body was ravaged by sepsis caused by meningitis.
They released photos of their dying daughter covered in a rash, prompting more than 820,000 people to sign a petition for the meningitis B jab Bexsero to be given to all children.
The Government has since refused to make the vaccine more widely available, saying it is not a good use of money.
Ministers have yet to release calculations on how vaccines are deemed to be affordable and have not yet launched a meningitis awareness campaign, promised by a former public health minister.
Mr Burdett said he has heard nothing since appearing before MPs on the Petitions Committee last March.
The vaccine is available on the NHS for babies aged two months, followed by a second dose at four months and a booster at 12 months.
Parents who wish to have older children vaccinated must pay privately.
Meningitis is inflammation of the membranes that surround and protect the brain and spinal cord. Some of the bacteria that cause meningitis also cause blood poisoning (septicaemia).
Early signs and symptoms of meningitis can be similar to flu and include fever, headache, nausea, vomiting and muscle pain.
More specific signs and symptoms are fever with cold hands and feet, drowsiness, confusion, pale blotchy skin, stiff neck, dislike of bright lights and a rash which does not fade.
In babies, symptoms can also include being floppy and unresponsive, dislike of being handled, rapid breathing, an unusual, moaning cry and a bulging fontanelle (soft spot on the top of the head).
There are an estimated 3,200 cases of bacterial meningitis and septicaemia each year in the UK.
Meningitis leads to death in one in 10 cases and at least a third of survivors are left with lifelong disability such as hearing loss, epilepsy, limb loss or learning difficulties.
Babies and young children are most at risk of meningitis, while those aged 15 to 24 are another high-risk group.